On May 23rd and 30th, Friendly Feast and Humane Smarts joined forces to organize cooking classes for students at e3 Civic High School. With help from Executive Pastry Chef Jeremy Harville of TRUST and Hundred Proof and Chef/Owner Matt Lyons of Tribute Pizza, students learned how to make nutritious mini frittatas baked in muffin tins and pizza using farm-fresh veggies. 
At the first cooking class, Chef Jeremy Harville demonstrated how to make oven-roasted tomatoes for his chef-designed frittata, which also featured swiss cheese, broccoli and a simple green salad.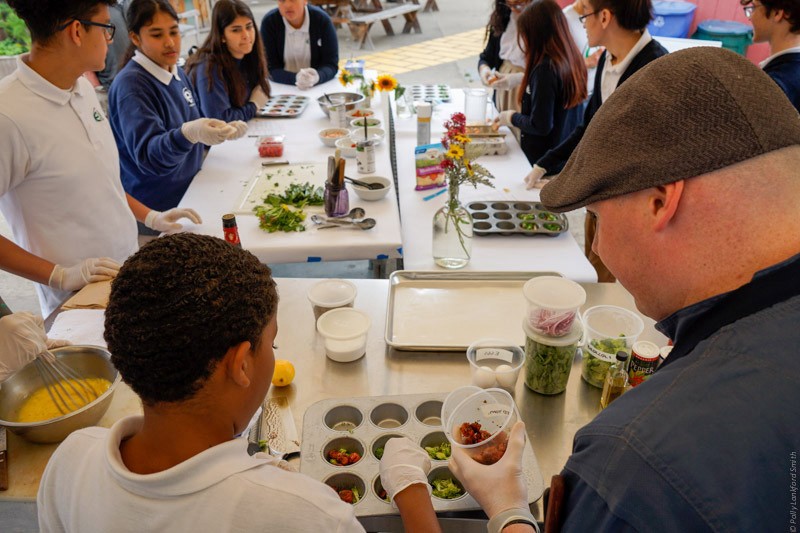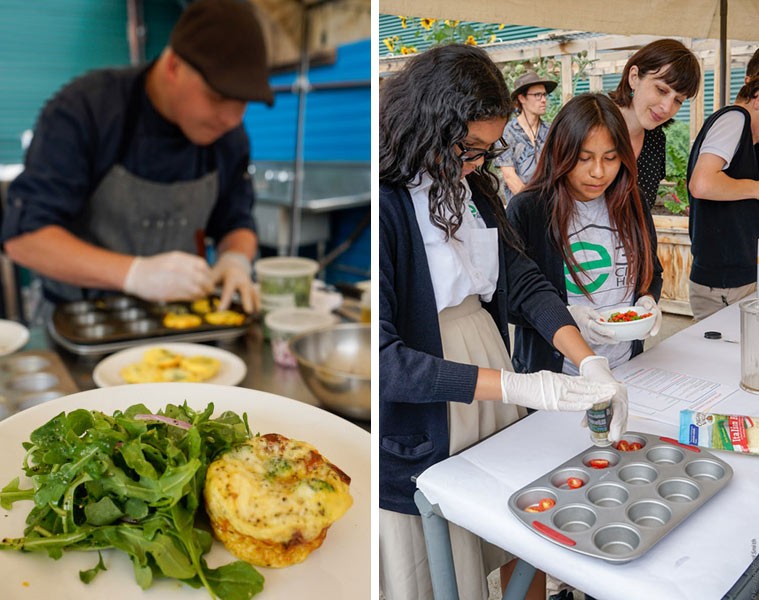 Students improved their knife skills and cracked dozens of eggs to make Mexican and Italian-inspired recipes with organic produce, cheese, meat, and spices generously donated by Jimbo's…Naturally!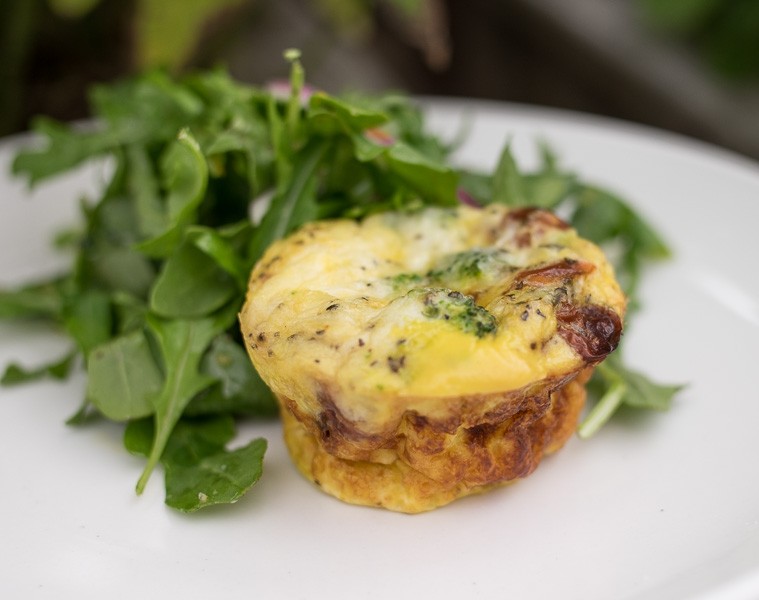 At the second class, Matt Lyons of Tribute Pizza inspired students to think of pizza as a healthy option by harvesting produce from the SMARTS Farm planters, including shishito peppers, squash blossoms, and opal basil.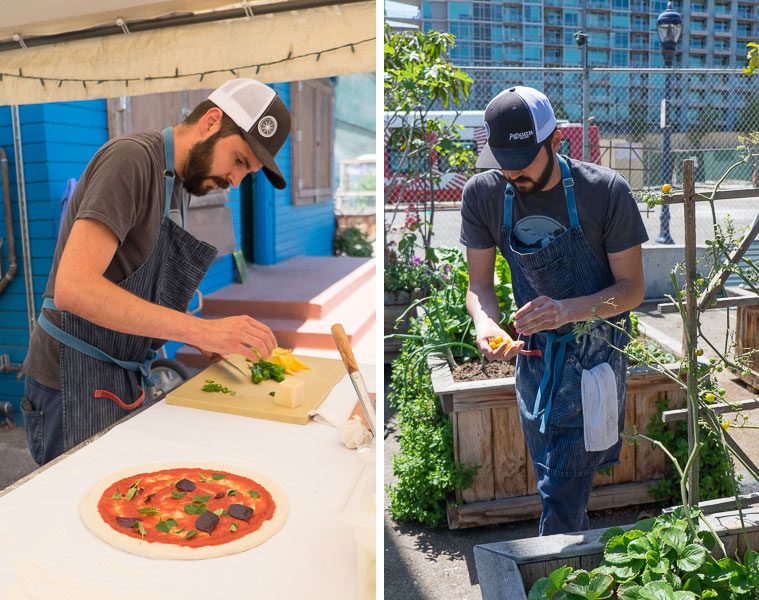 Students learned the history of Margherita pizza, sampled whole milk mozzarella and got some hands-on practice stretching, forming, and topping pizza dough with everything from eggs to chard. Chef Matt kept the ovens loaded with pies throughout the class so everyone left happy, full, and inspired!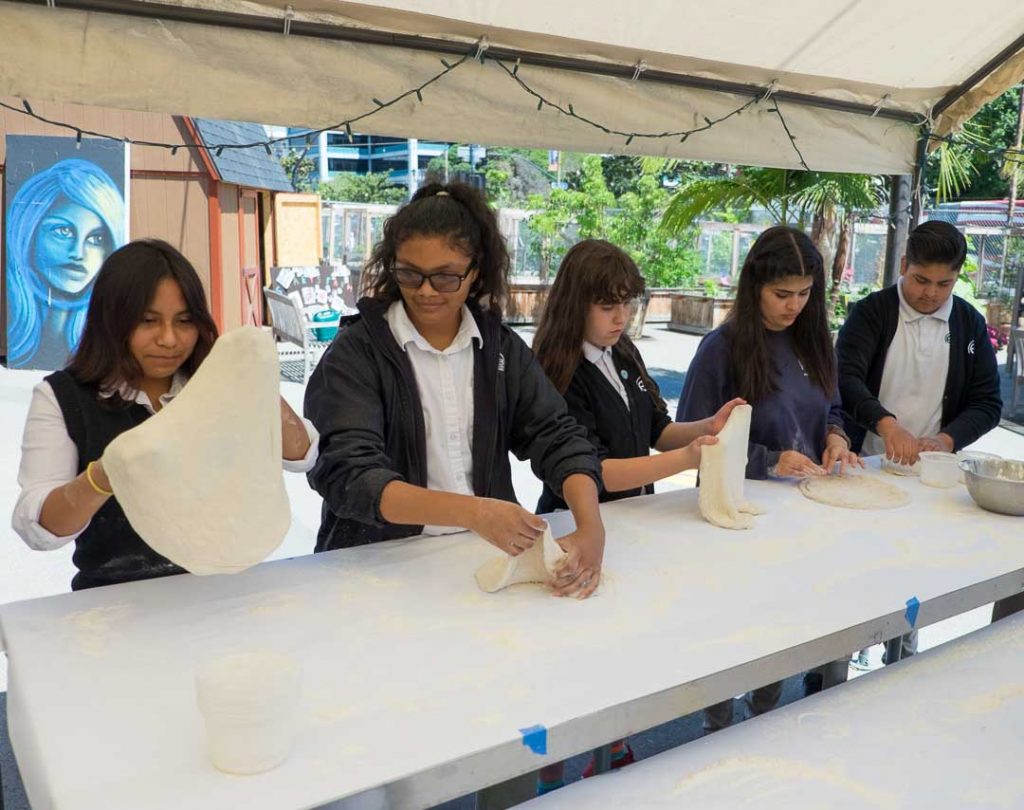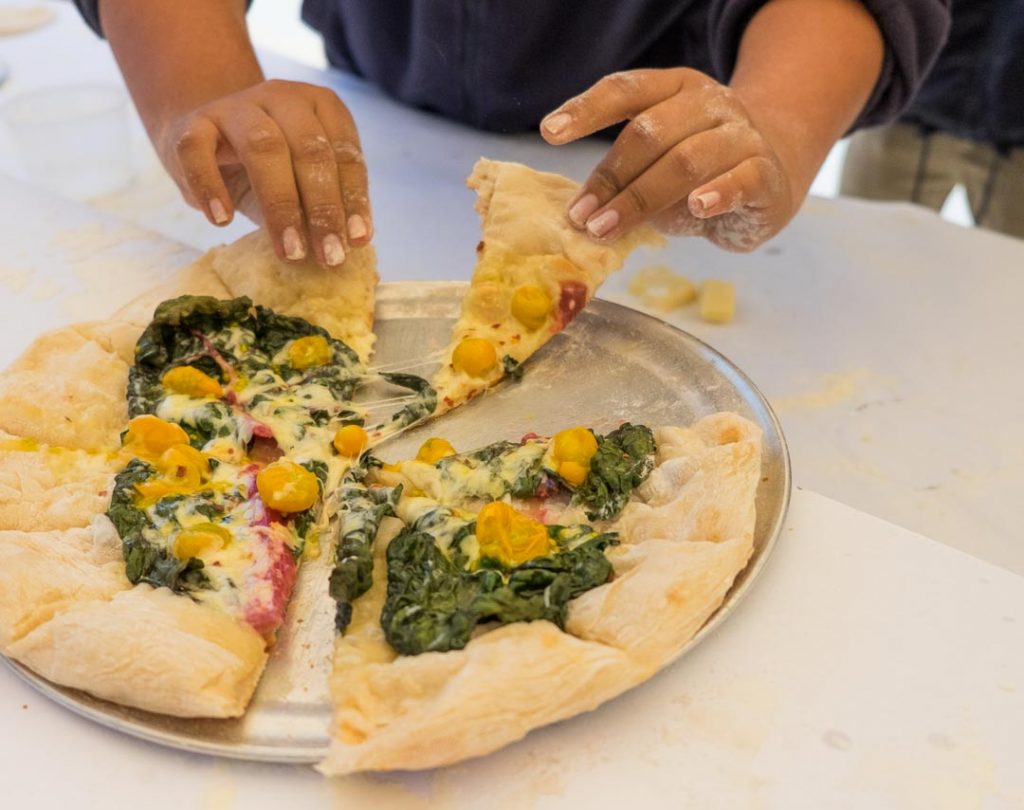 Thank you!
Matt Lyons, Chef/Owner, Tribute Pizza
Jeremy Harville, Executive Pastry Chef, TRUST and Hundred Proof
Tommy and the crew at Jimbo's…Naturally!
We hope to organize another event soon!