Friendly Feast advanced its mission to teach young people how to prepare delicious food and inspire them to consider a career in the culinary arts by organizing summer semester cooking classes at Monarch School in Barrio Logan.
Two San Diego chefs—Dominique Cancio of Krakatoa and Matthew Lyons of Tribute Pizza—exposed students to new recipes, cooking techniques, and food preparation skills with fun and interactive cooking demos in the school's nutrition lab.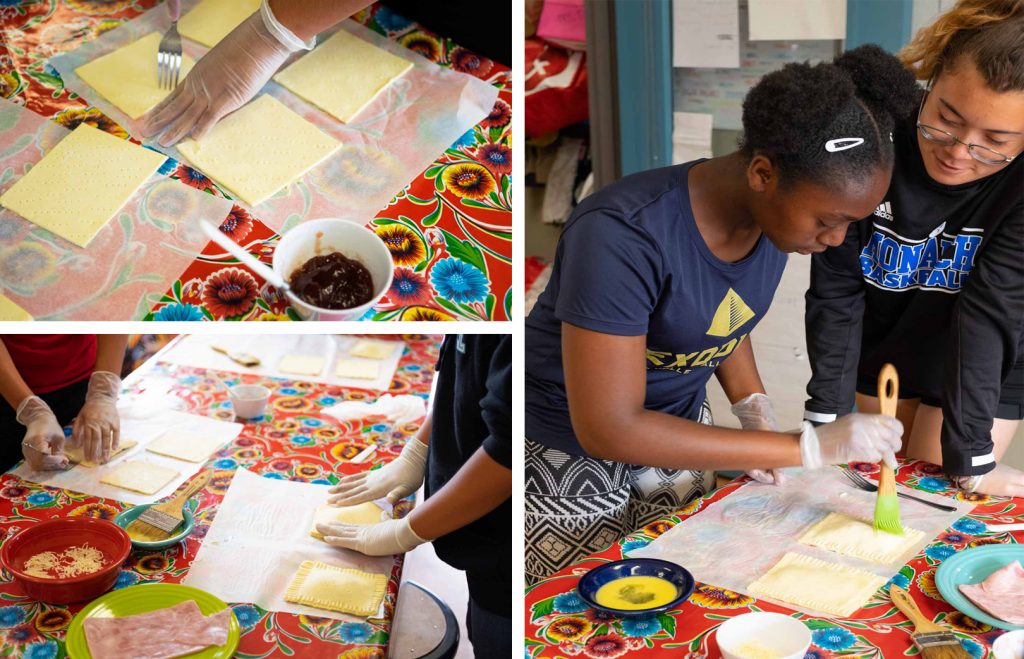 For the first class, pastry chef Dominique Cancio of Krakatoa taught high school students how to create delicious Pop Tart-style puff pastries with sweet and savory fillings like strawberry jam, shredded cheese, and ham.

Students had the opportunity to learn essential pastry-making skills, like how to use a fork to dock the puff pastry dough and crimp the edges to seal the ingredients inside, how to make and apply an egg wash, and how to create colored icing to decorate the flaky pastries.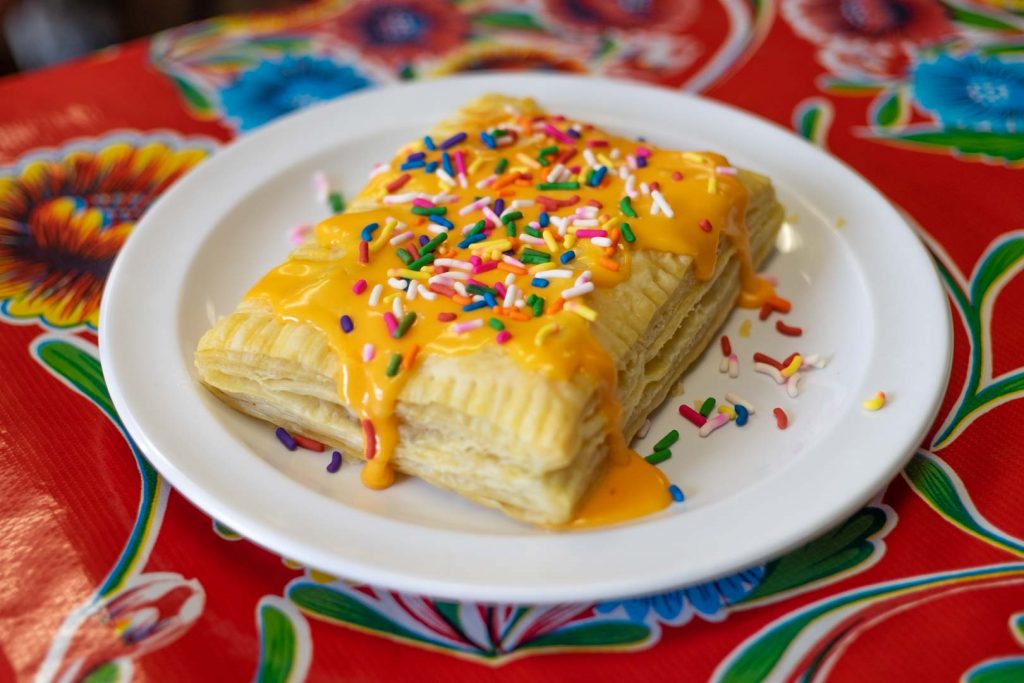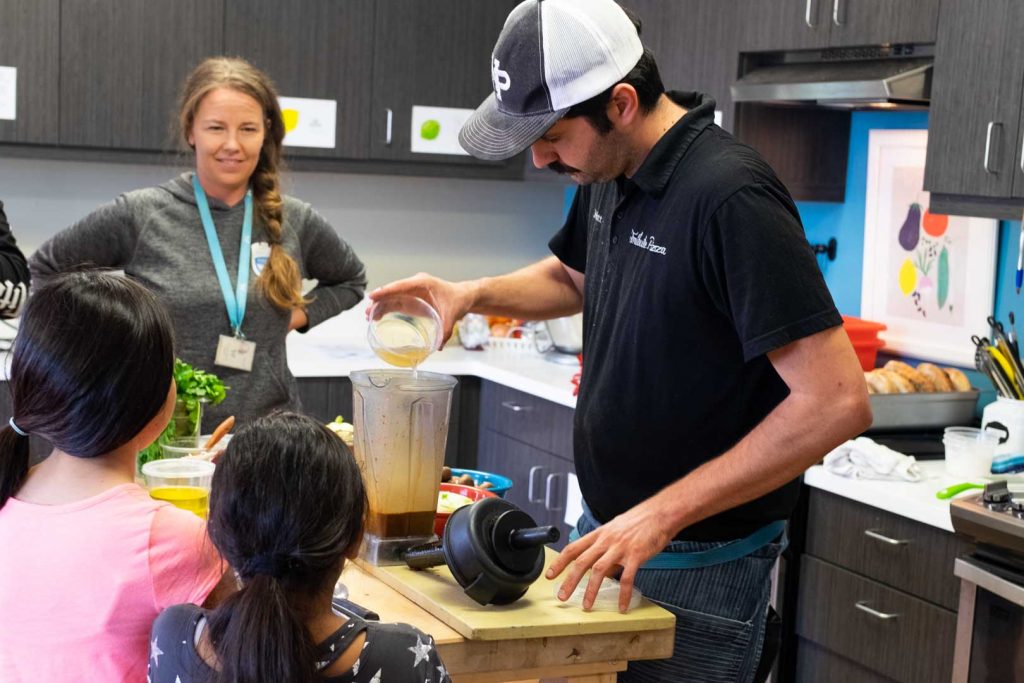 The following week, Chef Matt Lyons of Tribute Pizza demonstrated how to make nutritious sandwiches with a vegan, Green Goddess-inspired sesame-herb dressing and a variety of sautéed and fresh vegetables.

High school and middle school students learned how bread is made and got hands-on experience slicing, prepping, and cooking a variety of vegetables and herbs for the sandwiches and dressing.

Chef Matt's demo also introduced the students to several exciting and flavorful ingredients, like toasted sesame seeds, agar agar, Meyer lemons, and fennel. Many of the students tasted thinly sliced fennel bulb for the first time during this cooking class!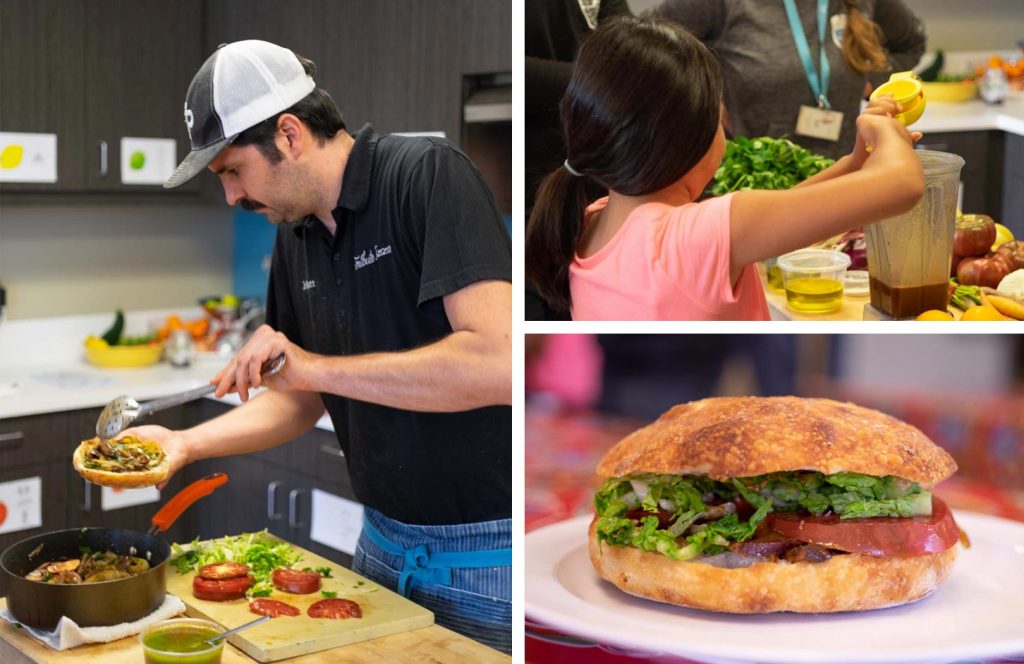 The finished product was a nutritious sandwich featuring a mix of warm, sautéed vegetables, including mushrooms, carrots, fennel and onion, topped with crunchy lettuce and juicy heirloom tomatoes.
The soft and fluffy focaccia Matthew baked during the demo portion was also a big hit!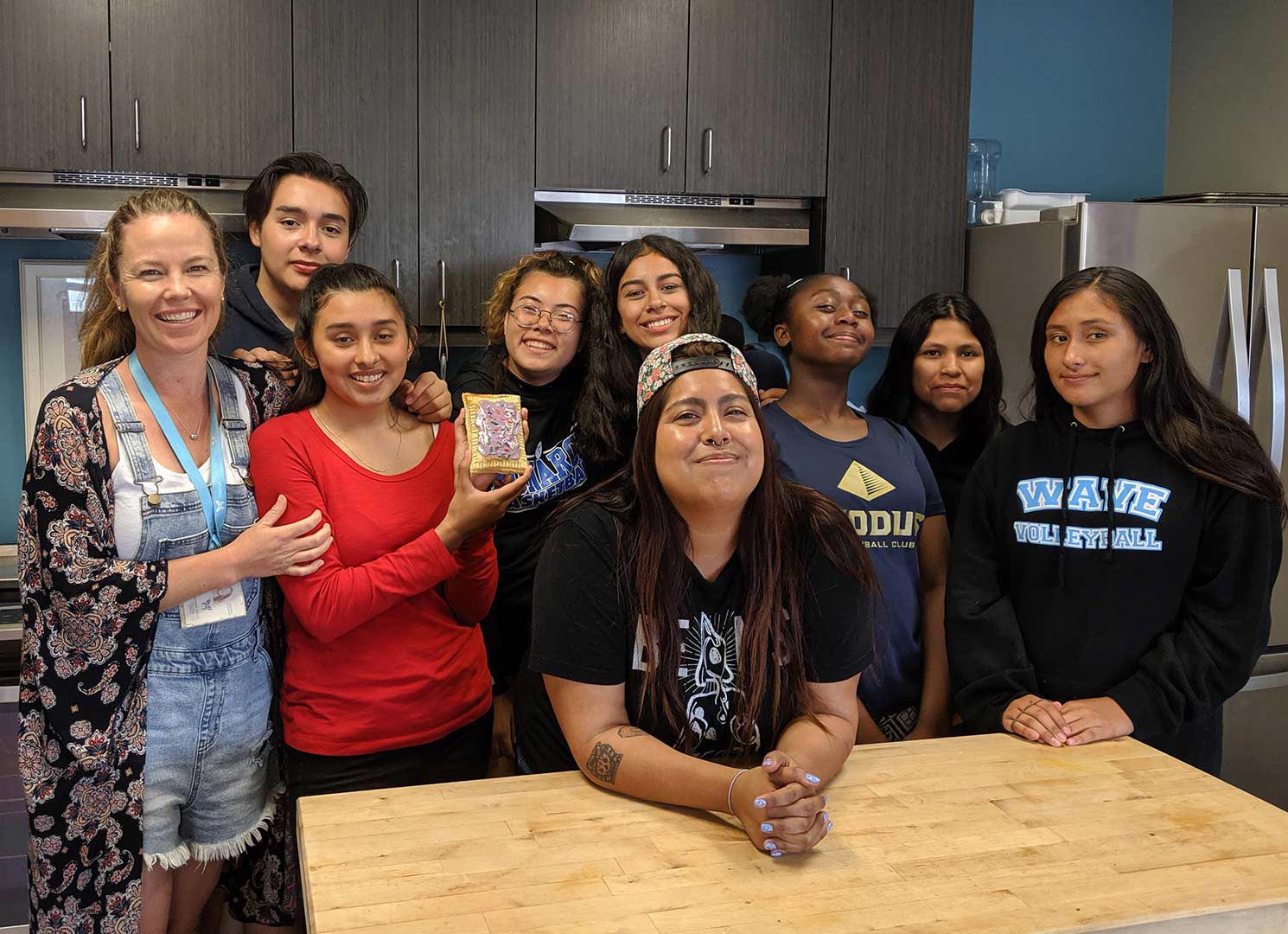 Thank you!
Dominique Cancio, Pastry Chef, Krakatoa
Matt Lyons, Chef/Owner, Tribute Pizza
Kimberly Orias and the students of Monarch School