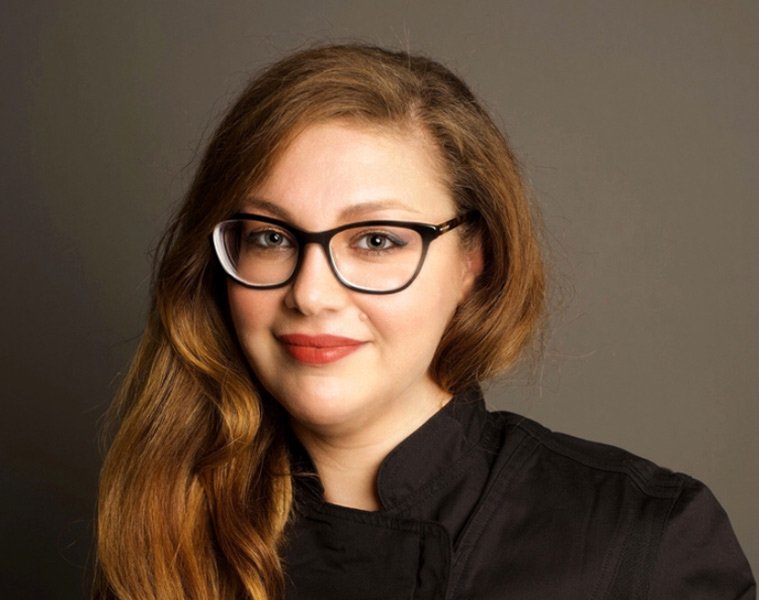 Past: The Good Batch, NYC; Dinosaur BBQ, NYC; Barleymash; Salvucci's, The Wild Thyme Company
Studied at: Nonna's Kitchen! I learned from the best by baking with my aunt and grandma
What is the first recipe you ever baked?
Every year, from when I was about 12 years old, I would bake and build gingerbread houses with my little cousins who were about 10 years younger than me. The first year it was quite a challenge, and my house totally fell over. But as the years went on, we got better!
What's your go-to dessert?
A cannoli from Veneiro's in NYC. My family used to get our pastries for our big Italian family holidays from Veneiros. It's the perfect cannoli: rich and creamy, lightly sweet and cinnamony. It's so simple and so wonderful.
What are some of your favorite flavor combinations for desserts/baked goods?
Smoked salted caramel, dark chocolate, and raspberry.
What inspired you to become a chef?
I was a food service teacher for adults with disabilities about five years. While I loved teaching, I loved food more and branched out from there.
What advice would you offer to anyone looking to start a culinary career?
My philosophy in life comes from Little Miss Sunshine, "Do what you love and f**k the rest!" Someone is always going to say that you can't do it. Prove them wrong.