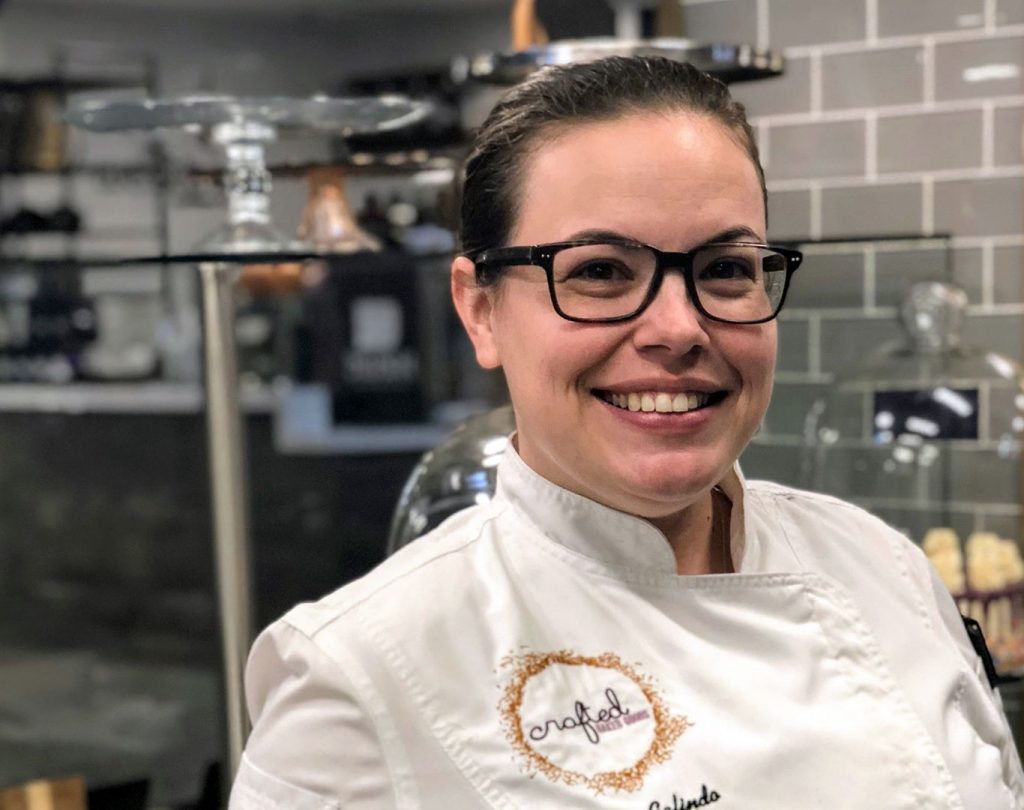 Past: Market Restaurant and Bar, Eclipse Chocolat
Studied at: Grossmont Culinary School
What is the first recipe you ever baked?
Snickerdoodle cookies with my dad and great grandmother. I was probably about 5 or 6, and it was around the holidays. I was finally allowed to scoop some of the dough instead of just push dough around the mixing bowl. Mine came out very misshapen, but delicious!
What's your go-to dessert?
I love carrot cake. It can be done so many different ways, but still has similar flavors and textures. And you can play with flavor components to make it more fresh, more savory, more warm.
What are some of your favorite flavor combinations for desserts/baked goods?
Chocolate and salt, brown sugar and bourbon, citrus and berries.
What inspired you to become a chef?
My dad and great grandmother constantly baking in our kitchen. To me, it means family, and making people happy. I love that I get to be a part of someone's celebration.
What advice would you offer to anyone looking to start a culinary career?
Don't be afraid to fail, because that's how you learn, and sometimes how magic happens. Also, be prepared for long shifts, hard work, and delicious food.