Laura Warren is the executive pastry chef for the Puffer-Malarkey Collective restaurants, including Animae, Herb & Wood, and Herb & Sea. She attended culinary school at The Art Institute of California in San Diego.

Pastry has always been Laura's purpose. When she was fresh out of culinary school, Laura hoped to land a job at a popular restaurant with a technical pastry program and an executive pastry chef she could learn from. She made that happen in 2014, when she launched her culinary career as a pastry plater at Herringbone, eventually working her way up to lead pastry cook.
Laura was part of the opening team at Herb & Wood when the buzz-worthy restaurant opened its doors in Little Italy in the spring of 2016. After an extended maternity leave, the mother of three and go-to birthday cake baker for friends and family returned to Herb & Wood and sister restaurant Herb & Sea in 2019.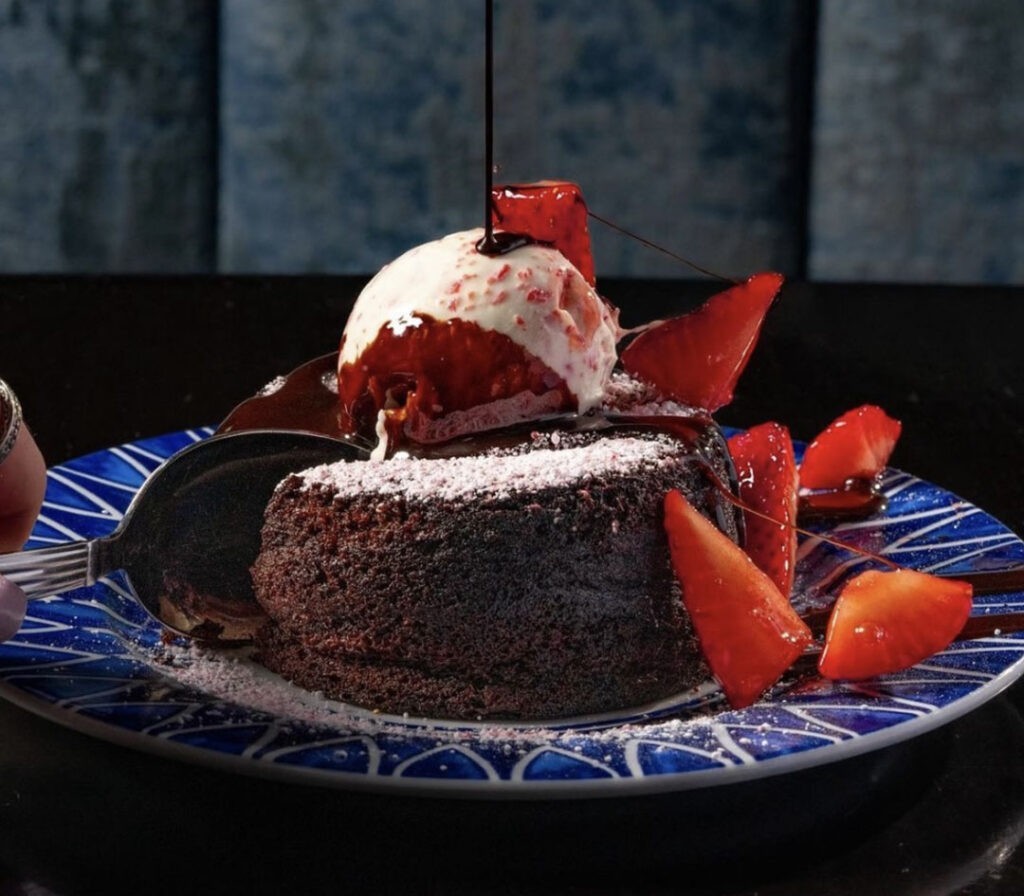 Finding a healthy work-life balance can be challenging in the restaurant industry, but sparking joy is a major motivating factor. "I have always found a lot of joy in baking and how happy it makes people", Laura says. "I always say that people will eat dinner because they're hungry and they'll eat dessert for pleasure."

In late 2021, Laura and the Puffer Malarkey pastry team launched a new pop-up doughnut concept called Unholy Doughnuts during brunch service at Herb & Sea and Herb & Wood. Guests can order a trio of yeast-raised doughnuts with tasty fillings, like lemon curd with blueberry-lavender sugar and Boston Creme. Flavors change monthly to keep things fresh and fun.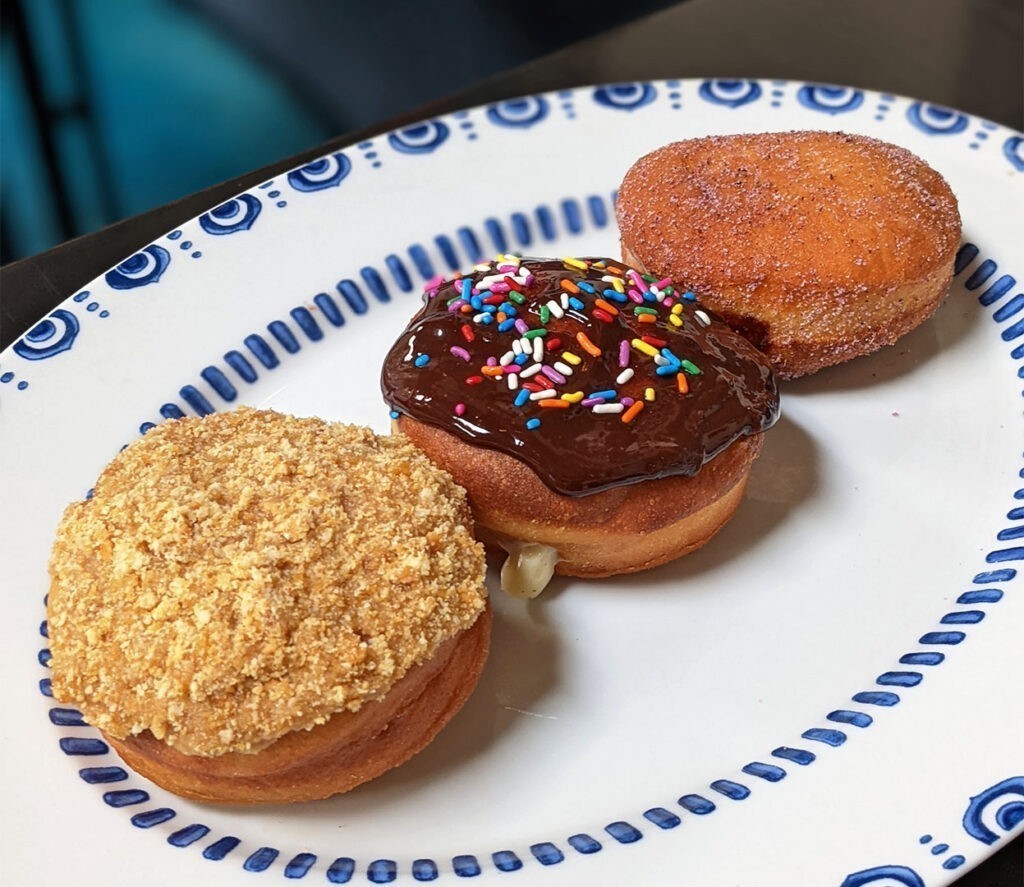 Looking forward, Laura says she's excited to continue to evolve and grow the pastry program, expand the pastry team, and make more new items for guests to enjoy. Keep up with her adventures on Instagram at @warren.pastry.