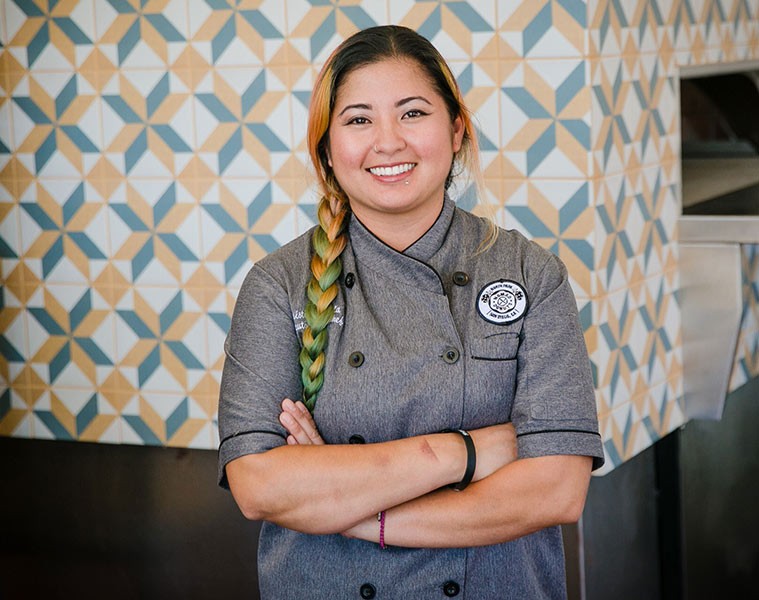 Owner, KRZ Kitchen
Past: Nomad Donuts, Betrand at Mister A's, Blanca, The Village Pub, Plumpjack at Squaw Valley
Studied at: California Culinary Academy
What is the first recipe you ever baked?
A Filipino butter cookie called "lengua de gato" because it resembles a cat's tongue. I was probably about six-years-old when I first made these for a school bake sale. They were a hit.
What's your go-to dessert?
I've always loved tiramisu. For the most part, if it's on the menu or even a variation of it, I'll order it.
What are some of your favorite flavor combinations for desserts/baked goods?
Brown butter and sage; hazelnuts and pineapple; and basil, bacon, fig, and rosemary.
What inspired you to become a chef?
Food has always been a huge part of our family gatherings. I loved how food always brought people together and made everyone happy. When I was younger I used to spend the summers with my godmother who had a catering business so I used to watch and wanted to help in the kitchen.
What advice would you offer to anyone looking to start a culinary career?
Don't be so quick to enroll in school and drain your financial future. I would suggest speaking to chefs whose food you like and ask if you can stage. There are many chefs out there who are willing to take you in and teach you more than what you would learn in school.
Photo credit: doughnut images by Tim Otto Photography