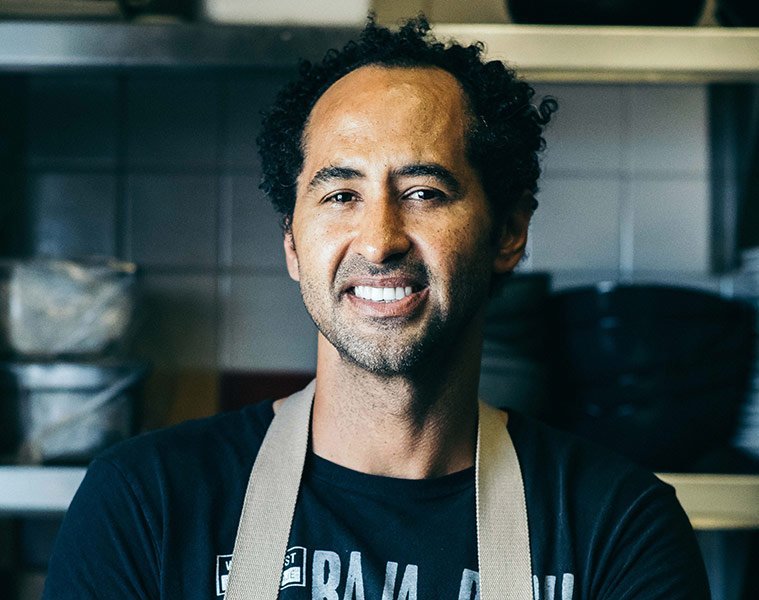 Past: Roy's, Eureka (Wolfgang Puck), Röckenwagner, Joe's Restaurant (Venice), Sundance resort
What is the first dish you've ever cooked?
Lemon chicken, when I was a teenager. It was too sour and salty. I ate one bite.
What inspired you to become a chef?
My first job was in a restaurant as a busser. From there, I got into the kitchen. When I got a job at a Wolfgang Puck restaurant, it was eye-opening and just the sheer amount of talent and dedication to food shocked me.
How do you describe your style of cooking?
Very California-centric, produce-driven, and eclectic.
What's your favorite dish to cook at home?
Roast chicken.
What is the best part of being a chef in San Diego?
The lifestyle and the bounty of produce and ingredients around us.
What advice would you offer to anyone looking to start a culinary career?
Make sure you really love cooking and hard work all the time. It's a lifestyle, not a job.