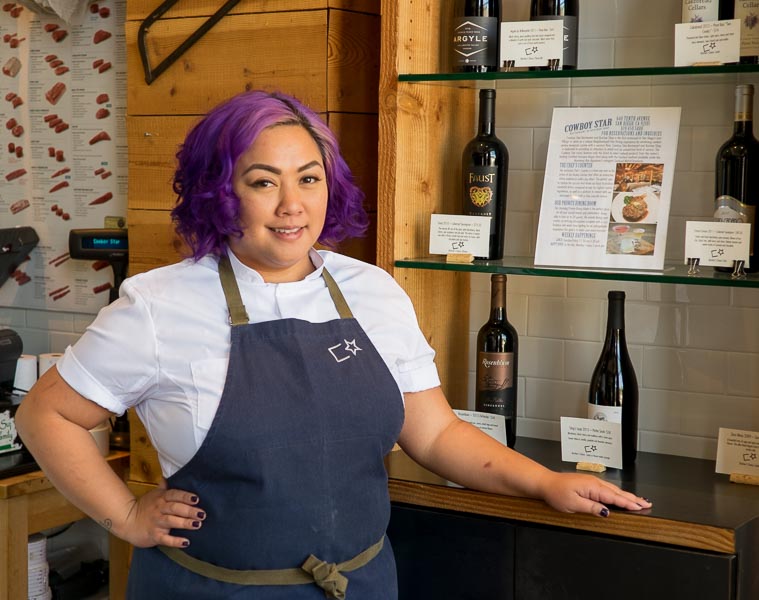 Executive Pastry Chef, Cowboy Star
Past: Michael Mina's Bourbon Steak and Fox Restaurant Concepts
Studied at: Le Cordon Bleu Scottsdale
What is the first recipe you ever baked?
Julia Child's Herbed Biscuits. I was 8 years old and would watch her shows. I came across the recipe and thought it was easy enough for me to execute. They came out flavorful, but I may have overmixed them.
What's your go-to dessert?
Cheesecake, the flavor combinations are so versatile.
What are some of your favorite flavor combinations for desserts/baked goods?
Earl grey and grapefruit, bone marrow with either caramel or cherries, smoked chocolate and sea salt.
What inspired you to become a chef?
Growing up in Japan, I lived behind a Japanese bakery. I also watched a lot of cooking shows they showed on the few English channels. Julia Childs was one of my favorites, especially when she made desserts.
What advice would you offer to anyone looking to start a culinary career?
No job is too small. Learn as much as you can from your chef and learn to respect the way they want their dishes made and plated.