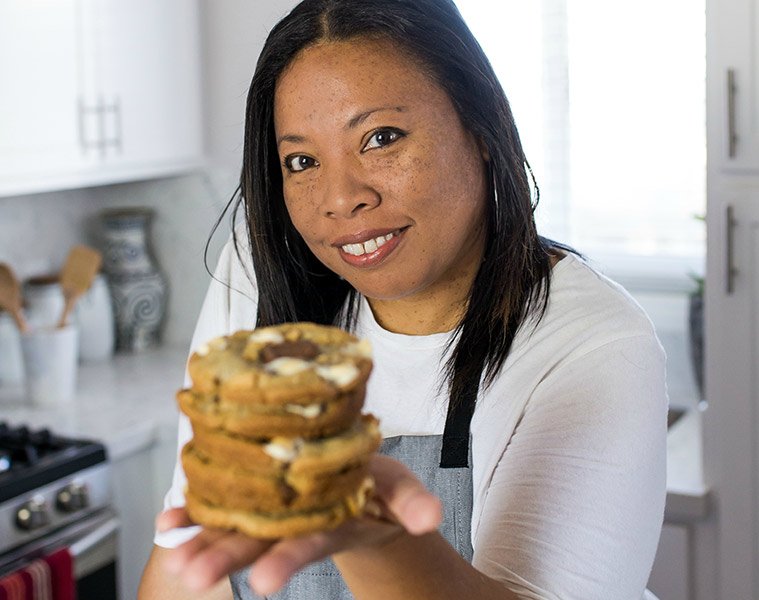 Owner, Faye's Desserts
Past: Mrs. Fields Cookies, Cinnamon Roll Fair
What is the first recipe you ever baked?
Tollhouse cookies, using the recipe from the back of the bag. I must have been around eight. My tastes have become more sophisticated since then!
What's your go-to dessert?
Cheesecake! I can turn any flavor into a cheesecake. It's a great blank canvas for incorporating a variety of flavors.
What are some of your favorite flavor combinations for desserts/baked goods?
Chocolate and peanut butter. It's a classic! Matcha and passion fruit (I make a killer passion fruit curd). Bourbon with just about anything!
What inspired you to become a chef?
I'm not technically a chef but I've been baking for so long that I can definitely hold my own. My mom was an amazing home cook—she has inspired me the most.
What advice would you offer to anyone looking to start a culinary career?
Go to culinary school and travel. There's no greater inspiration than traveling and exposing yourself to a wide variety of cuisines.