Emily Dugas is the owner of Sift Donut Co., an indie operation offering hand-crafted donuts made fresh to order.
When the Covid-19 pandemic forced restaurants to lay off staff, Emily pivoted from her position in the pastry department at Cardellino to making delicious doughnuts in her North Park apartment.

By hunting down gently-used appliances from retailers like Bulldog Liquidators in Simi Valley, she was able to secure the essential equipment—including a commercial stand mixer, countertop deep fryer, and work tables—for less than four thousand dollars.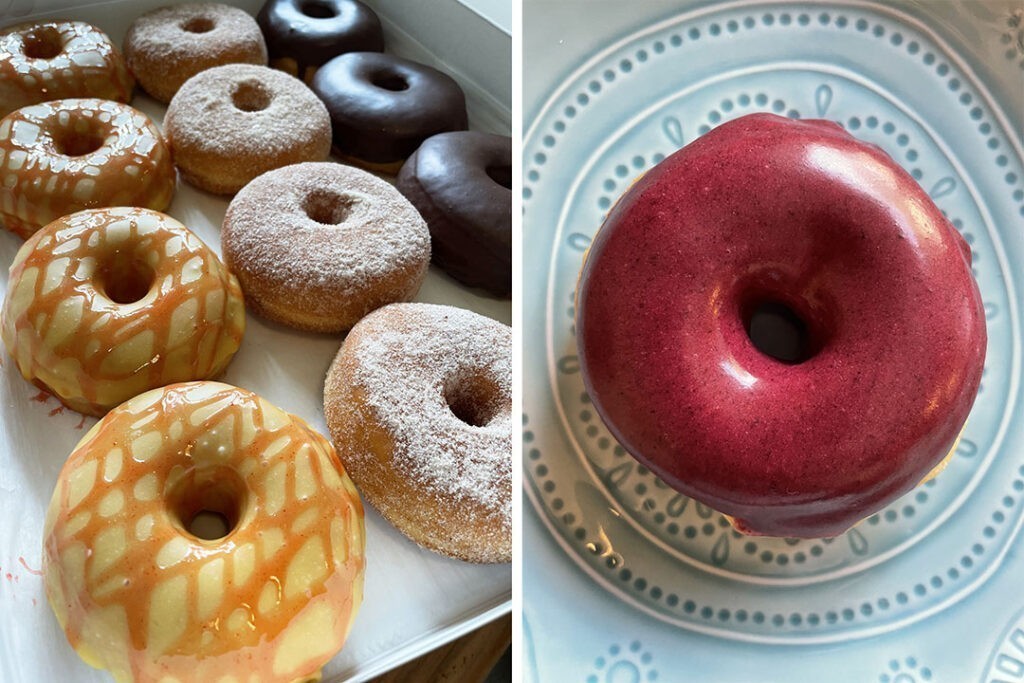 Drawn in by dazzling photos of deep-fried dough topped with colorful frosting and sprinkles on Sift's Instagram account, local foodies quickly took notice. As word spread, so did Emily's output. To date, her busiest week coincided with Valentine's Day, when 60 dozen doughnuts flew out the door.

A veteran of the local restaurant scene, Emily's first job was at Kensington Cafe. Her love of pastry flourished under the tutelage of Trust Restaurant Group pastry chef Jeremy Harville, who taught her the basics of doughnut and glaze-making.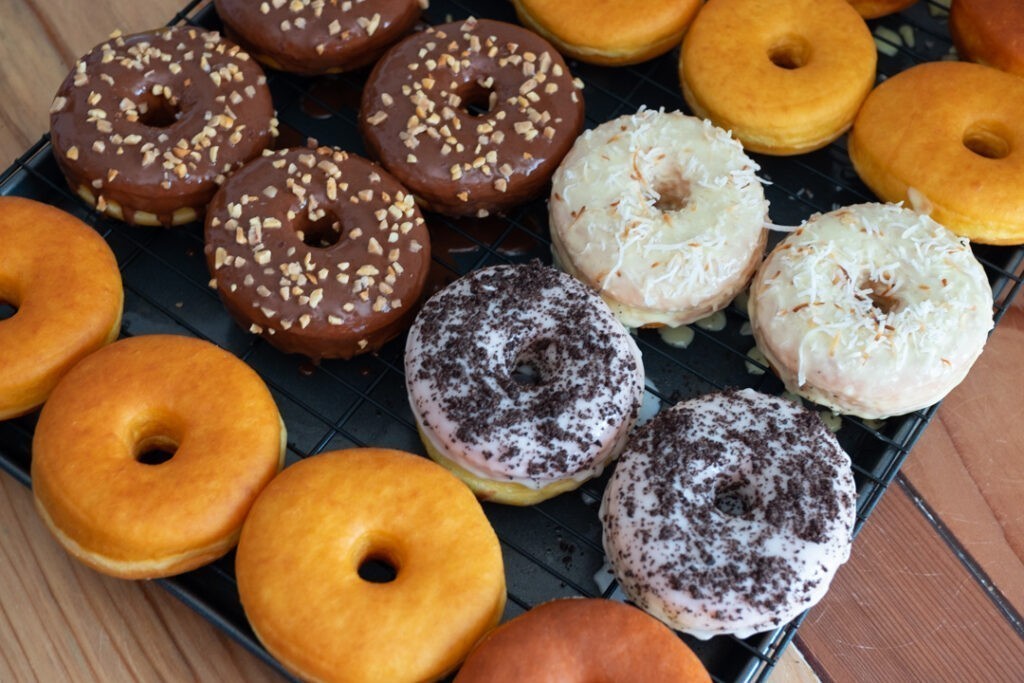 Sift's signature dough is made with milk powder, which yields light and airy doughnuts that are slightly chewy. So far, Emily has developed more than 40 different glazes, including creative flavors like tiramisu, strawberry kiwi, Mexican mocha, and matcha, alongside classics like chocolate with sprinkles and jelly doughnuts with powdered sugar. She says her current favorites are guava with macadamia nut and salted maple, a go-to since childhood.
The menu switches up each week, with three flavors available for pre-order by the dozen (or half dozen). Doughnuts can be picked up in North Park or delivered for an extra fee. Large orders for special events like birthday parties, weddings, or corporate events are welcome.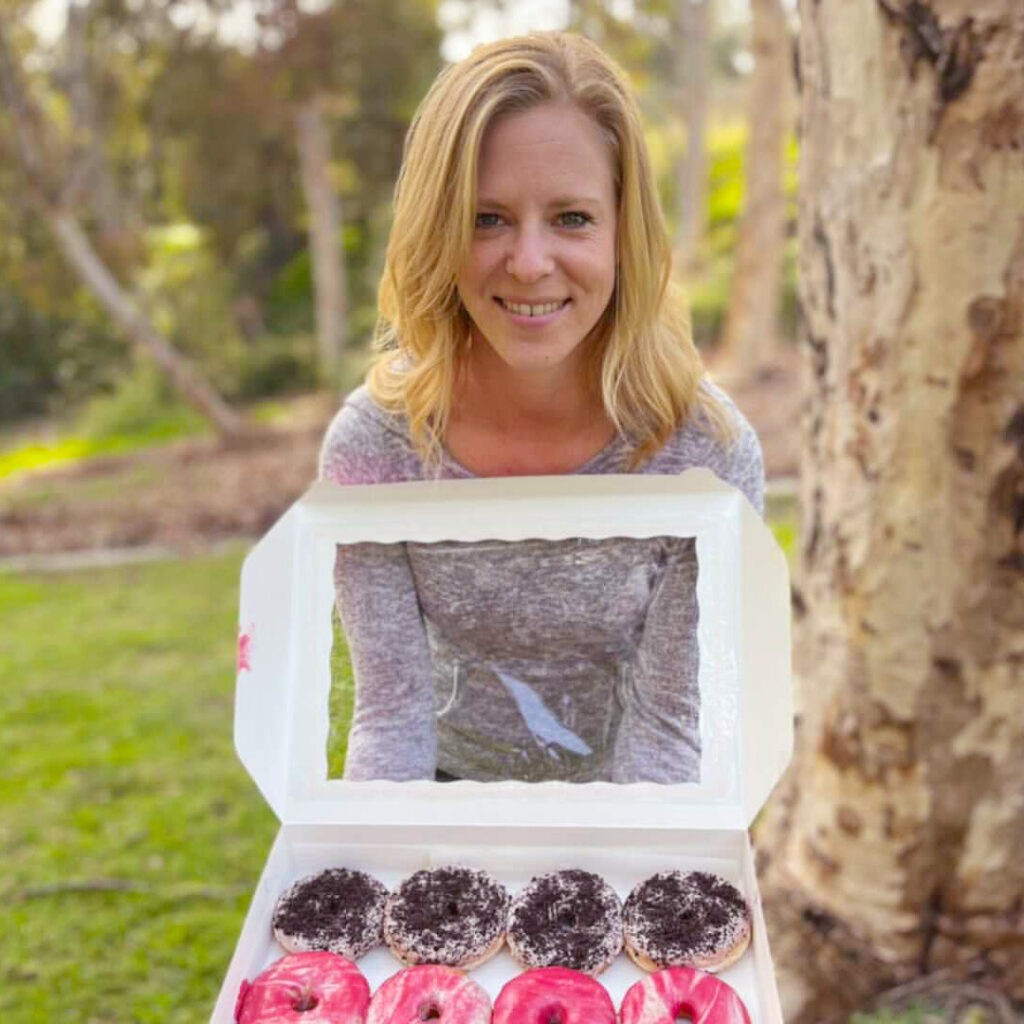 Follow @siftdonutco on Instagram to keep up with Emily's deep-fried adventures.