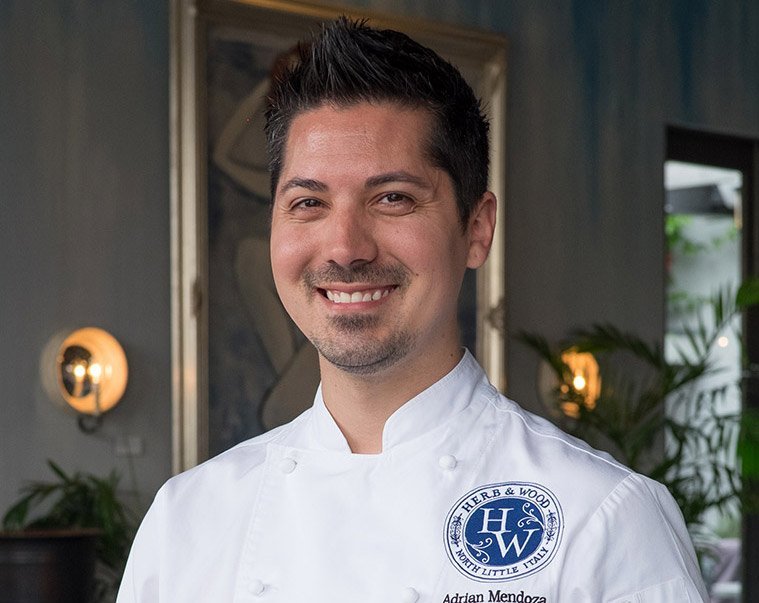 Past: McDonald's, Oceanaire Seafood Room, Red Pearl Kitchen, Anthology, Cardamom Cafe and Bakery, CUT Steakhouse, Spago, Artisan House, Caulfields, Herringbone and Searsucker Empire, Herb & Wood/Herb & Eatery
Studied at: The Art Institute of California-San Diego
What is the first recipe you ever baked?
Ginger molasses cookies, delicious! I was 16 years old and I would pass them around at home and take them to school.
What's your go-to dessert?
Warm Boysenberry pie. It's rustic and has deep flavors and right balance of acidity with enough butter crust to counterbalance. Vanilla ice cream on top is perfect.

What are some of your favorite flavor combinations for desserts/baked goods?
Olive oil, lime, blackberries, and pistachios or chocolate, sea salt, and olive oil.
What inspired you to become a chef?
Food is love and food is nurturing. You can't do that with office work.

What advice would you offer to anyone looking to start a culinary career?
Be prepared to work hard and never go hungry. Don't give up no matter what. Take a lot of damn notes!