After an extensive $25M renovation, Kimpton Alma San Diego is ready for its first summer season. The stylish boutique hotel in the heart of downtown has been thoroughly refreshed and refashioned, with three new dining concepts, including an all-day café in the lobby, a rooftop oasis serving pizza by the pool, and the hotel's flagship restaurant, The Desmond.

Executive Pastry Chef Kari Cota is another new addition, though she's no stranger to the pastry kitchen, having spent three years at the property when it was known as Hotel Palomar (her resume also includes stints at other iconic San Diego hotels like The Lodge at Torrey Pines, Hotel del Coronado, L'Auberge Del Mar, and La Valencia).
Chef Kari recently debuted her summer dessert menu at The Desmond. We jumped at the chance to taste all four options, which showcase local produce and cater to all types of cravings.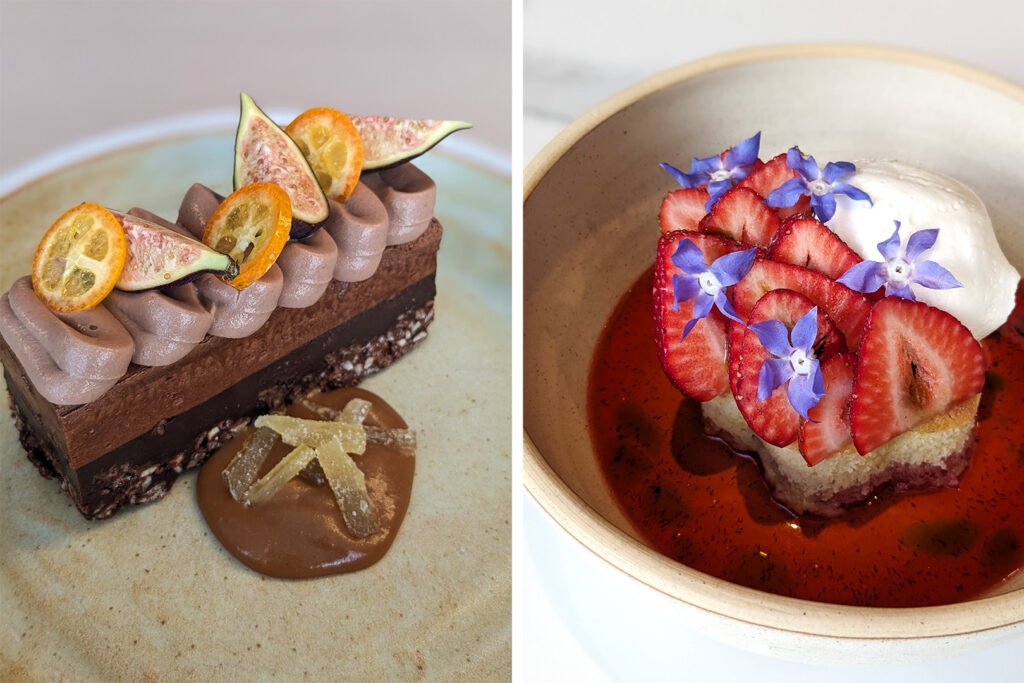 First up: chocolate. Chef Kari's double-decker hazelnut and miso chocolate bar is finished with smooth hazelnut cremeux and accessorized with figs and kumquats (plus candied ginger floating in a mini pool of caramel). Sliced generously, it's a dependable choice for anyone seeking a solid serving of chocolate balanced with seasonal fruit and nuts.
Speaking of seasonal, Kari's flavor-forward take on strawberry shortcake features a thick slice of dense lemon-thyme poundcake soaked in star-anise spiked strawberry water accented with spruce oil and topped with a fluffy mound of elderflower cream and fresh strawberries.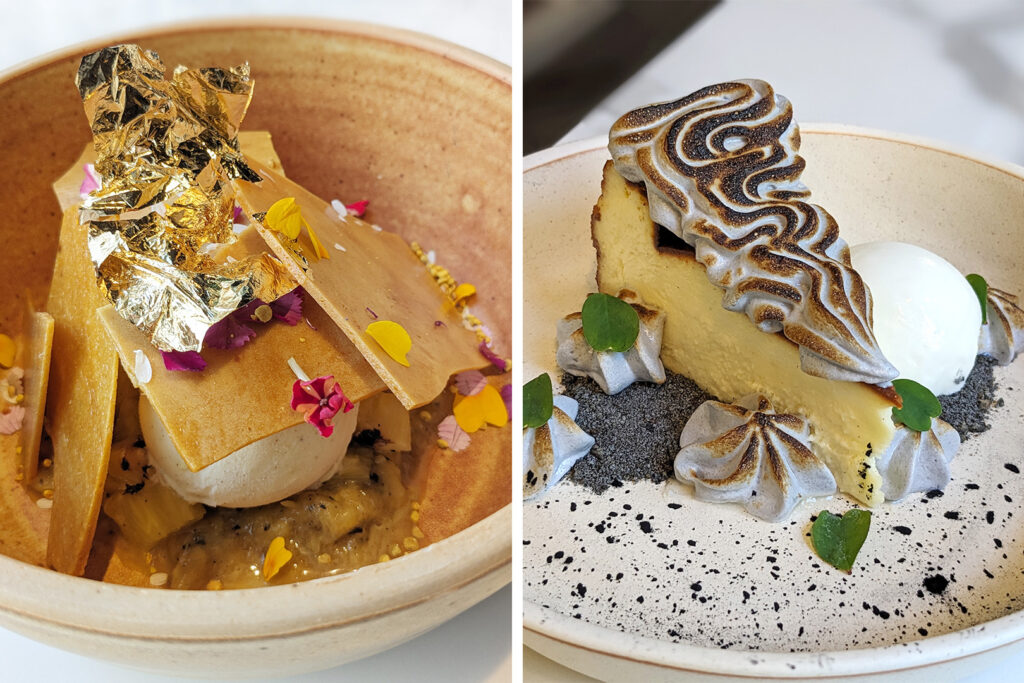 With a scoop of horchata ice cream and grilled pineapple basted in Mezcal and butter, the wildflower honey semifreddo eats like an interactive sundae. Smash the thin shards of caramel crunch with the back of your spoon like it's crème brûlée before digging in to get sweet and smoky flavors in every bite.
Basque cheesecake recently achieved peak popularity, but Kari's take on the trendy slice elevates it to fine dining territory with components like charcoal biscotti sand, toasted charcoal meringue (which lends a campfire quality), tangy yogurt sorbet and sorrel. The intriguing mix of textures and temperatures sparks imagination and invites experimentation with the different elements.
The Desmond is open for dinner Wednesday—Sunday. Summer desserts are priced at $15 each and available for a limited time. View the dinner menu here.