Six of San Diego's most talented AAPI chefs (Asian Americans and Pacific Islander) will create delicious signature baked goods for the Friendly Feast AAPI Chefs Bake Sale, taking place at Cowboy Star Restaurant & Butcher Shop on Sunday, November 13.
Bake Sale boxes are SOLD OUT! If you purchased a box, check the email address associated with your payment method for a link to select your pick up time.
We are grateful to our host venue for providing space for this pop-up fundraising event. All bake sale boxes must be picked up by 11:30AM. Do not call the venue to arrange for an earlier or later pick up time. Boxes that are not picked up by 11:30AM will be donated. Sorry, no exceptions.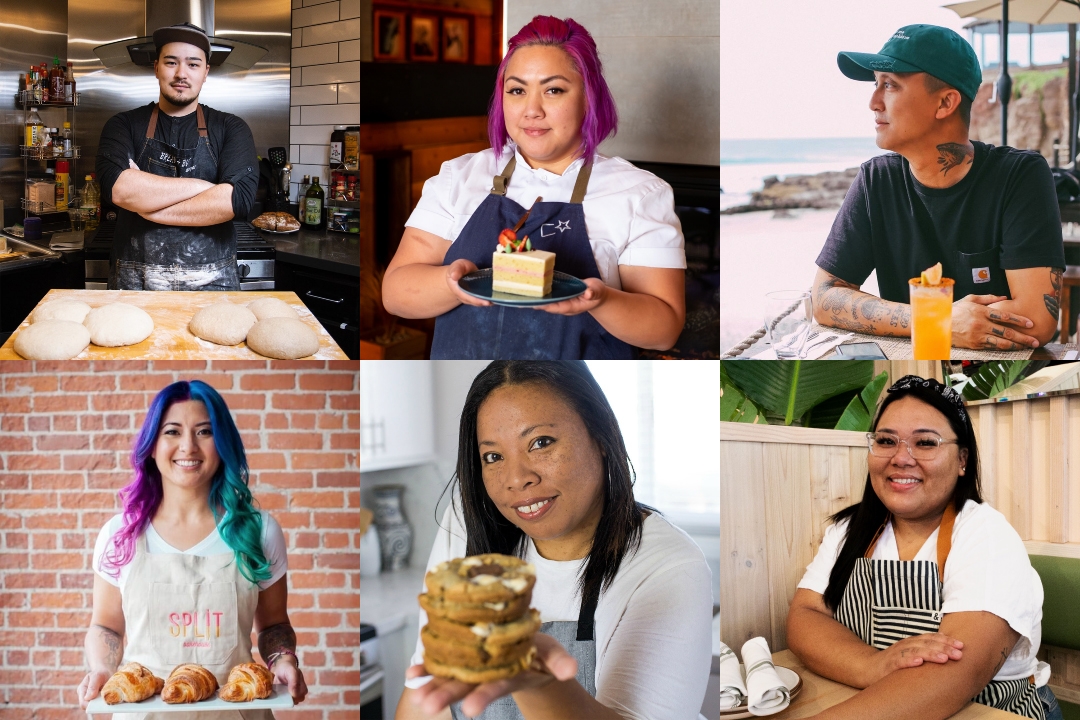 Featured chefs (top L-R): Justin Gaspar, Hommage Bakehouse; Jamie Decena, Cowboy Star; Phillip Esteban, White Rice; (bottom L-R) Kristianna Zabala, KRZ Kitchen; Faye Rodriguez, Faye's Desserts; Ashley Del Rosario, One Teaspoon of Yum
Friendly Feast is a 501(c)(3) nonprofit organization. Proceeds from this pop-up fundraiser benefit the Friendly Feast scholarship fund and Pacific Arts Movement.