Kairoa Brewing Company hosted Friendly Feast's first annual Chocolate Chip Cookie Championship on October 27, 2019. The festive baking competition featured creative takes on the classic cookie by six of San Diego's best chefs and bakers.
Tickets for the exclusive fundraising event produced to support Friendly Feast's educational programs at Monarch School sold out a week in advance, attracting a crowd of serious cookie fans who were excited to take on the important task of evaluating cookies and drinking delicious craft beer on a Sunday afternoon.
Featured chefs and their cookies: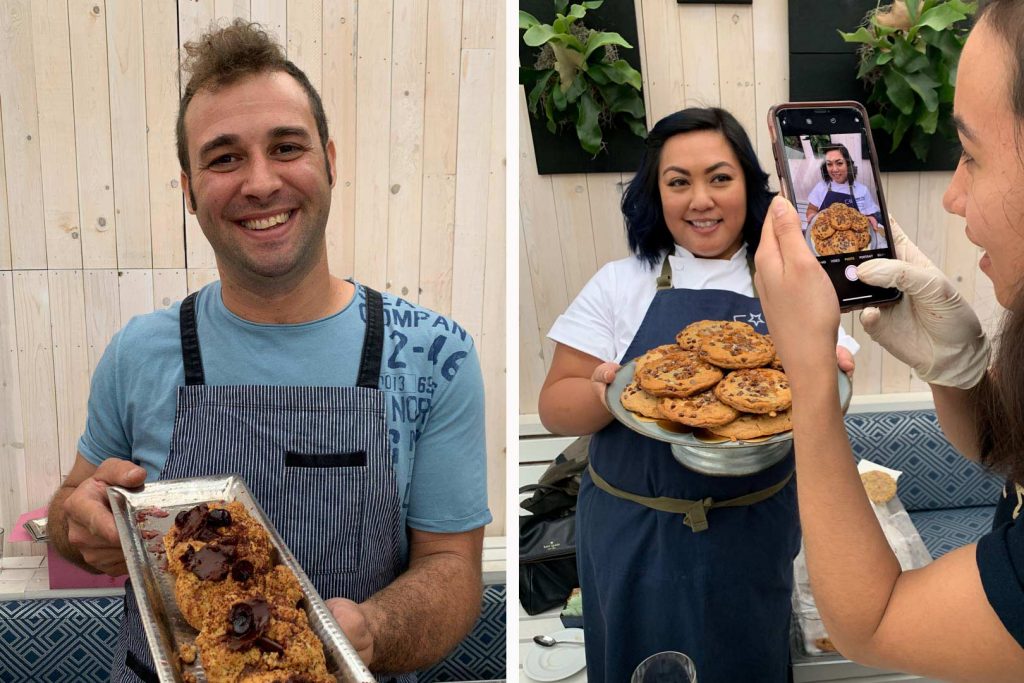 Chef Accursio Lota of Cori Pastificio took inspiration from his Sicilian roots to create a unique spin on the classic cookie with olive oil and semolina, topped with Sicilian chocolate and Luxardo maraschino cherries. Jamie Decena, Executive Pastry Chef of Cowboy Star, got creative with wagyu beef fat, transforming the premium ingredient into crispy toffee bits and a chocolate ganache filling with subtly savory flavor notes for her brown butter-based chocolate chip cookie.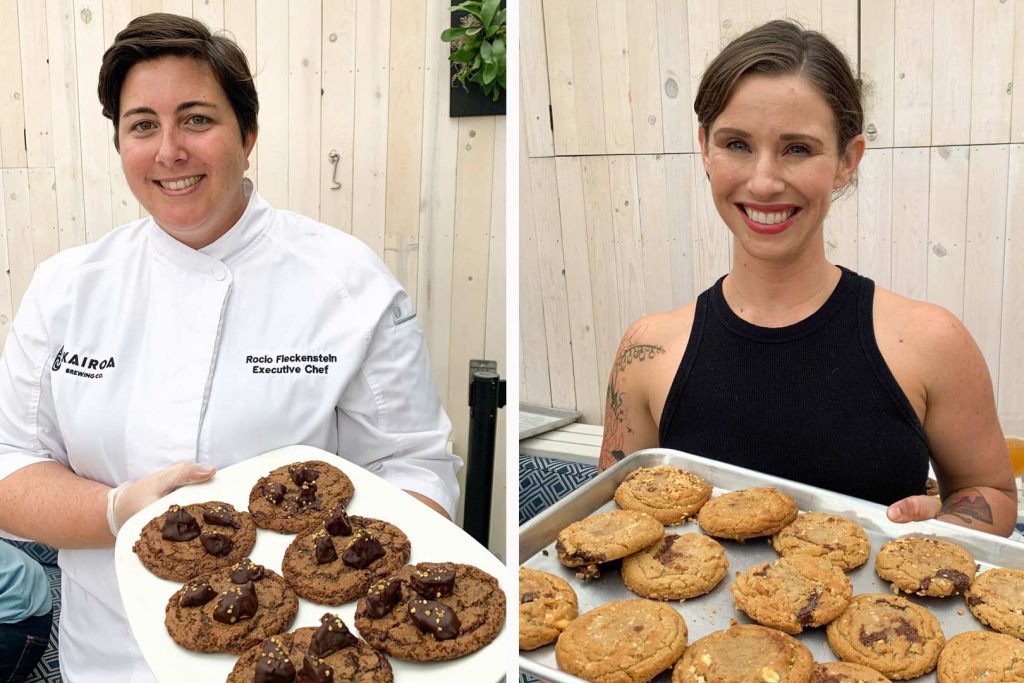 Executive Chef Rocio Fleckenstein of Kairoa Brewing Company baked up a batch of chewy chocolate chunk cookies with chocolate-dipped hokey pokey toffee—a classic New Zealand treat—sprinkled with bee pollen. Rachel King of Kaneh Co. doubled up the chocolate in her cookies, using both dark chocolate and caramelized white chocolate, along with chopped bits of toasted hazelnuts for texture and added flavor.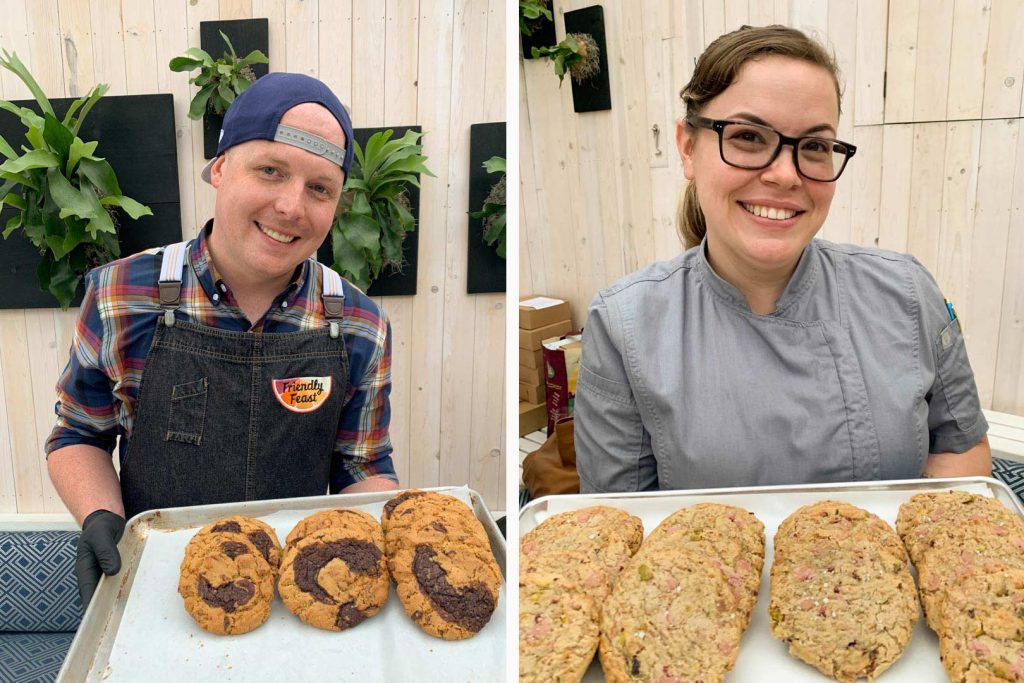 Executive Pastry Chef Jeremy Harville of Trust Restaurant Group went all-in on peanut butter and chocolate, with his soft and chewy cookie with peanut butter dough and a brownie batter swirl. Ruby chocolate played a starring role in chef Megan Galindo's cookie. The Blue Bridge Hospitality chef worked in tandem with Executive Pastry Chef Lori Sauer on the creative entry, which also featured toasted pistachios, freeze-dried raspberries, and feuilletine.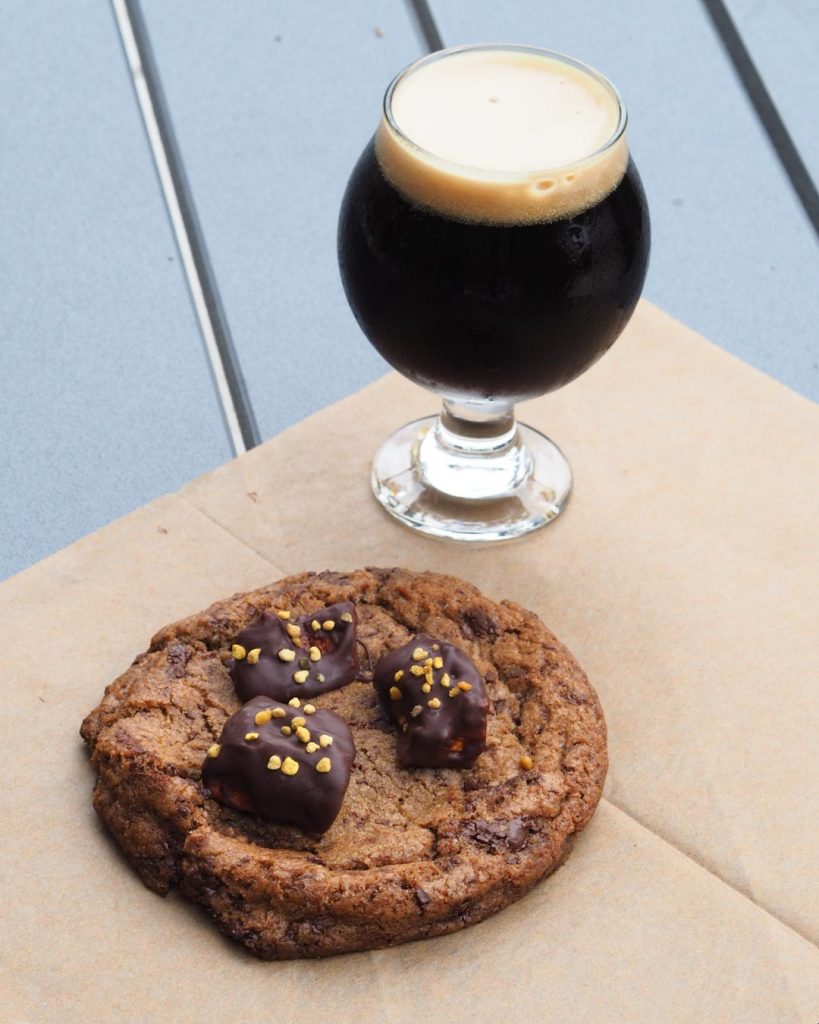 In keeping with the sweet spirit of the event, Kairoa Brewer Joe Peach created a special batch of chocolate hokey pokey stout. The smooth and creamy brew was the perfect pairing with Executive Chef Rocio Fleckenstein's hokey pokey-topped cookie.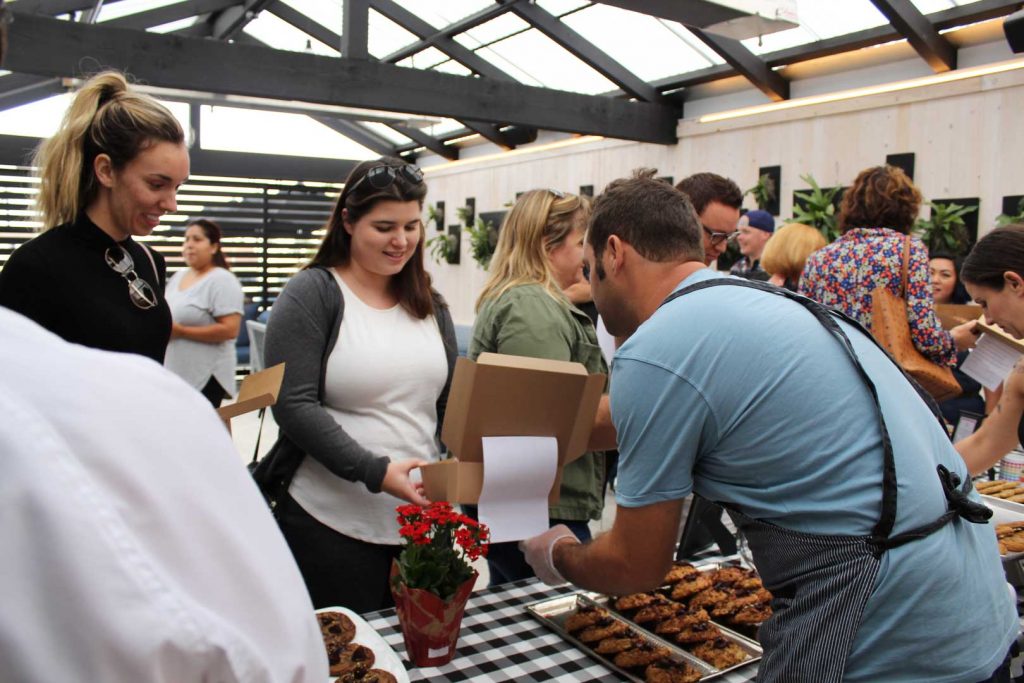 Guests received one bakery-sized cookie from each chef, then sat down with a glass of Kairoa beer to taste each cookie and vote for their favorite in two categories: best overall cookie and most creative cookie.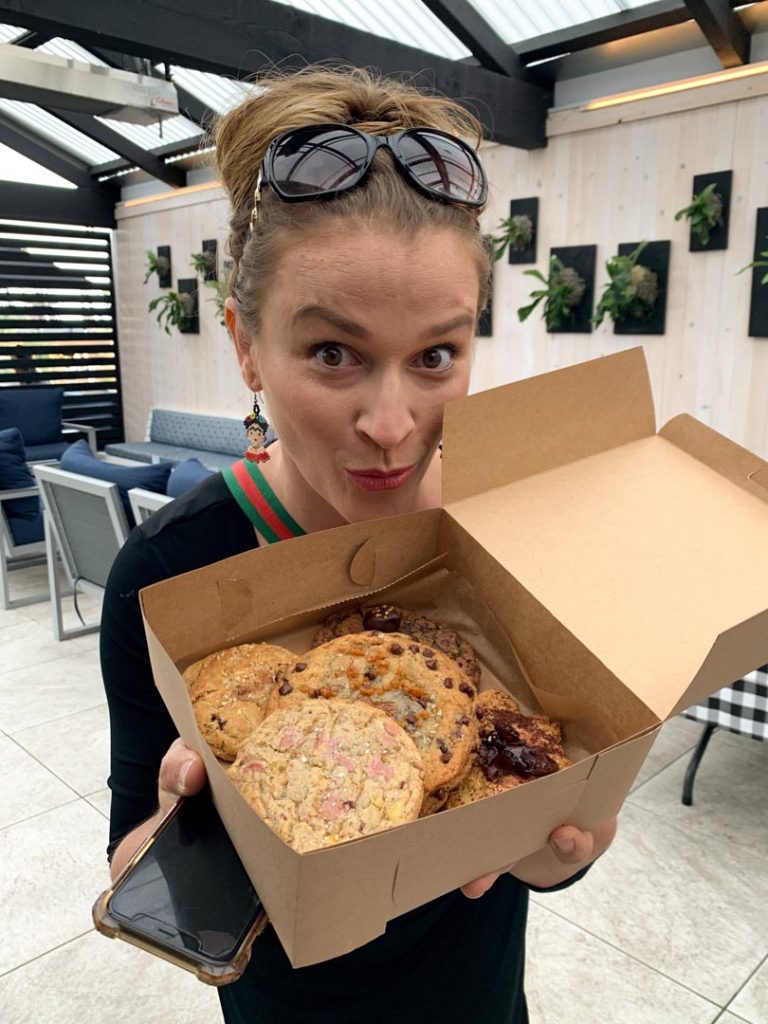 The Winners!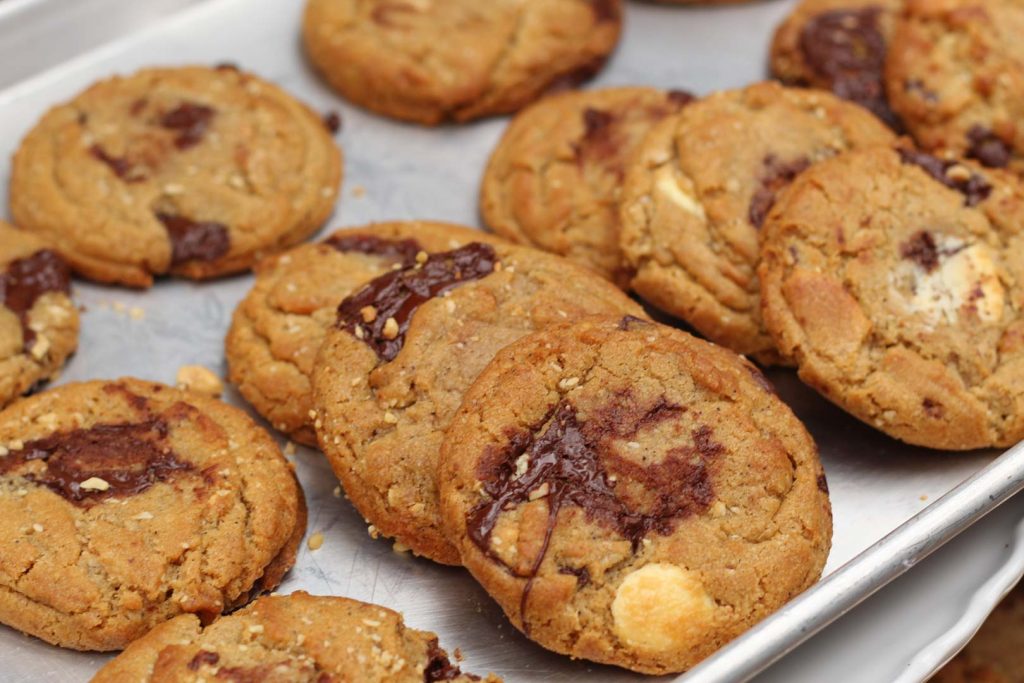 Rachel King of Kaneh Co. clinched the win for best overall cookie. Her Double Chocolate Noisette cookies were so freshly baked they were still warm when they landed in guests' boxes.

Megan Galindo's Ruby Chocolate Chip cookies with pistachios, freeze-dried raspberries, and feuilletine took the title of most creative cookie. The Blue Bridge Hospitality chef's inventive spin on the classic cookie was the runaway winner in the category.

Rocio Fleckenstein of Kairoa Brewing Company was the runner-up in both categories. Congratulations to all of the winners!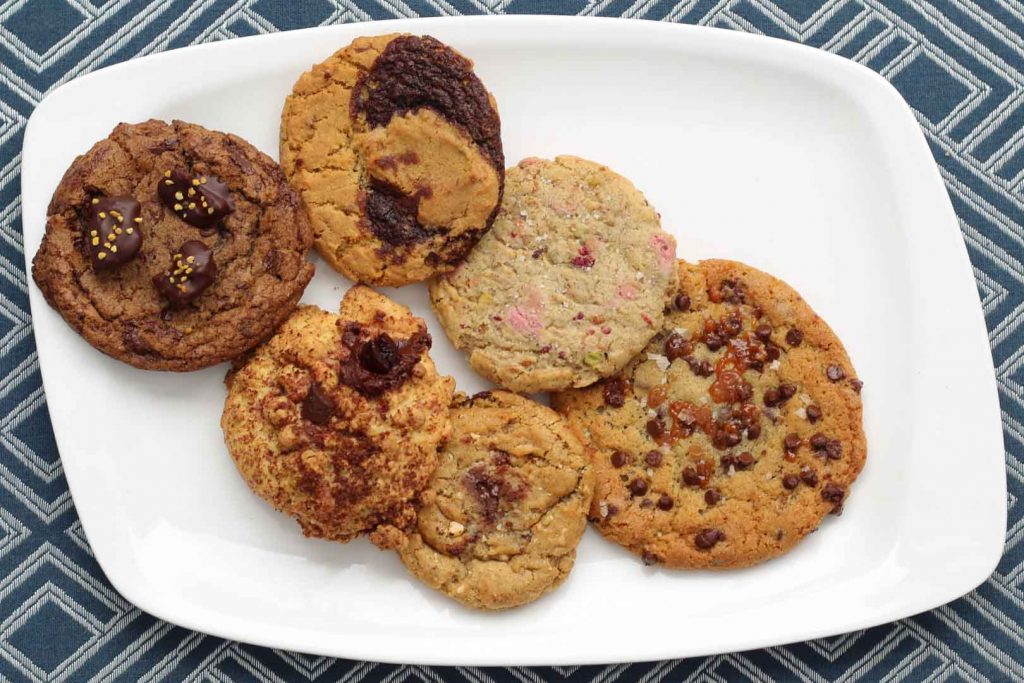 Thank you!
Host: Kairoa Brewing Company
Chefs: Rocio Fleckenstein, Kairoa Brewing Company; Rachel King, Kaneh Co.; Jeremy Harville, Trust Restaurant Group; Accursio Lota, Cori Pastificio; Jamie Decena, Cowboy Star; Lori Sauer and Megan Galindo, Blue Bridge Hospitality
Prize Sponsor: AVANT at Rancho Bernardo Inn
Official Event Photographers: Carmelle and Patrick Piña of of Eat Sip San Diego
Publicity: Katalyst PR
Attendees: Thanks to everyone who came out to eat cookies and drink Kairoa craft beer in support of Friendly Feast's educational programs at Monarch School