For the first time in history, tickets for the Friendly Feast Chef-Driven Bake Sale sold out in advance. Pastry fans from all over San Diego county enjoyed sweet and savory signature treats by a dozen talented pastry chefs and bakers in support of Friendly Feast and Monarch School.
Items available at the event included creative confections like Chicken and Waffle Cupcakes, Ube and Dulche de Leche Ensaymada, Huckleberry and Comté Croissants, Savory Piña Colada Doughnuts, Strawberry Basil Layer Cake and so much more!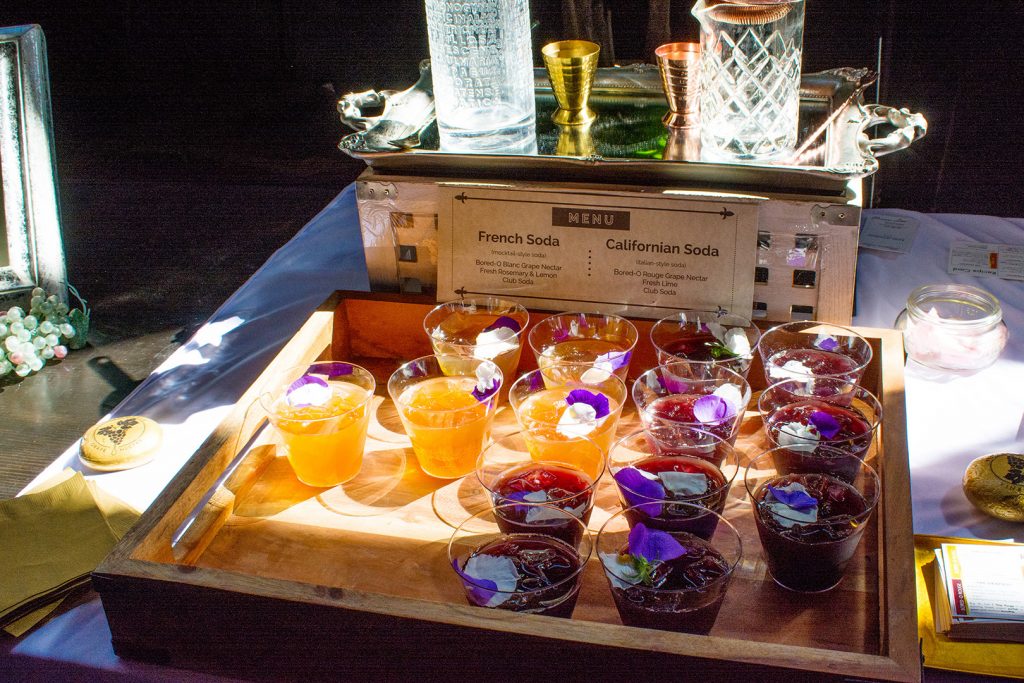 The sugar-coated community fundraiser was held at Herb & Eatery's chic event space and featured two refreshing craft sodas sweetened with California wine grape nectar by Domaine Santé. Participating chefs donned stylish aprons from Chef Works embroidered with the Friendly Feast logo.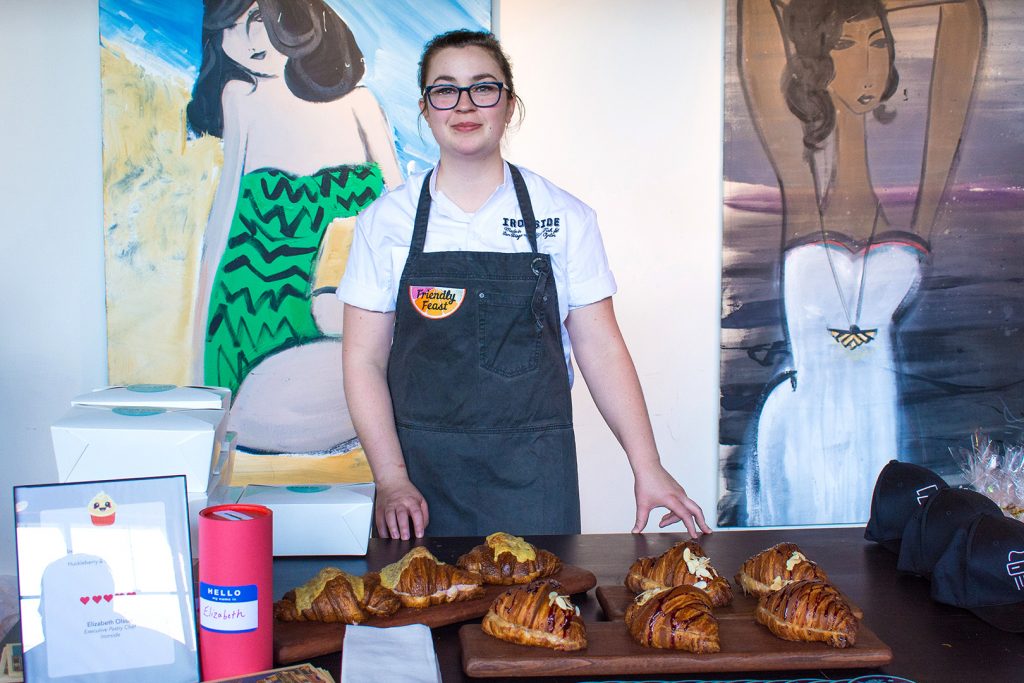 This year's event chefs included a mix of new faces and familiar favorites, including: Adrian Mendoza, Herb & Wood; Gan Suebsarakham, Pop Pie Co.; Ginger Niles, The MED at La Valencia; Jamie Decena, Cowboy Star Restaurant & Butcher Shop; Erik Aronow, Puesto; Jeremy Harville, TRUST; Vicky Sorrisio Scully, The Wild Thyme Company; Elizabeth Olson, Ironside; Crystal White, Wayfarer Bread & Pastry; Marco Maestoso, Maestoso; Jose Alonzo III, NINE-TEN Restaurant & Bar; and Faye Rodriguez, Faye's Desserts (last year's returning champ).
Local farms and retailers, including Stehly Farms Organics, Cyclops Farms, and Specialty Produce donated seasonal fruit and vegetables to help chefs showcase the local bounty in their creations.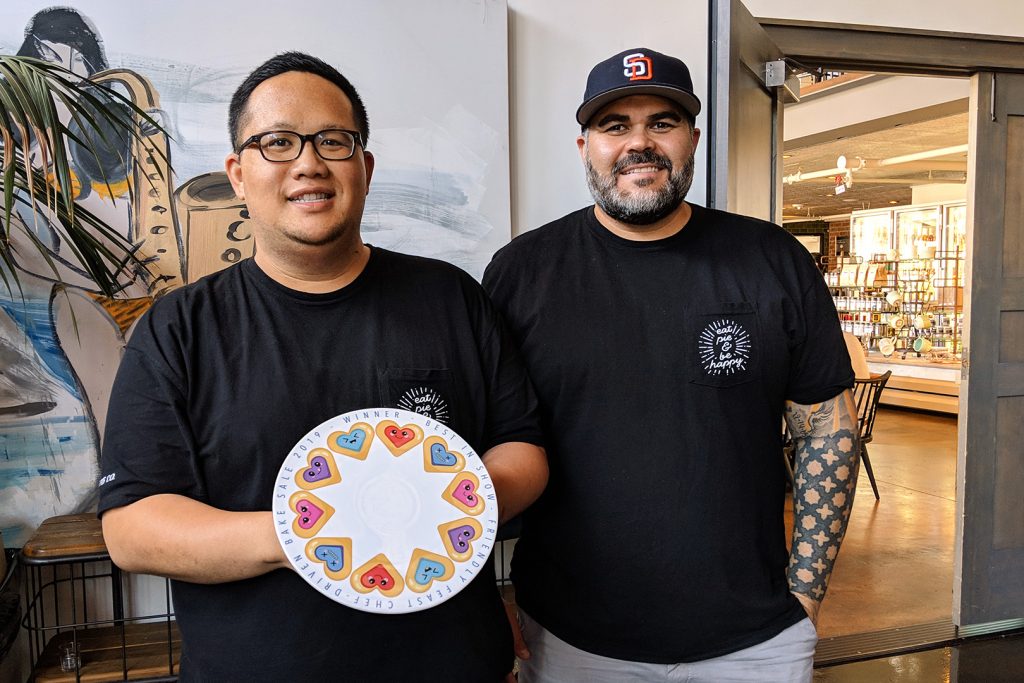 Event attendees had the opportunity to cast a vote for their favorite chef. Gan Suebsarakham of Pop Pie Co. received the most votes for his Savory Red Thai Curry Sausage Rolls with Thai Peanut Sauce and Strawberry-Rhubarb-Pistachio Hand Pies, earning him the title of Best In Show. The prize was a custom-designed cake stand from Friendly Feast and a gift basket overflowing with pantry staples and snacks donated by Trader Joe's in Hillcrest.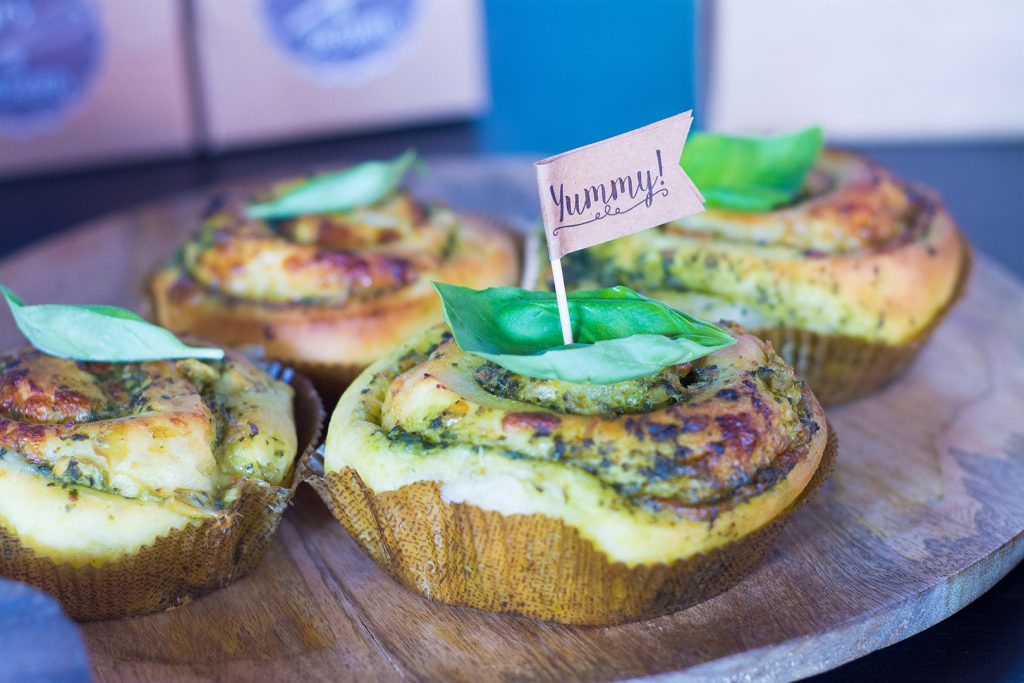 Last year's winning baker, Faye Rodriguez of Faye's Desserts, was the runner-up. The creative indie baker's Sinful Spinach and Basil Pesto Rolls with Artichokes and Creamy Havarti won the battle of "sweet vs. savory" at her table, edging out her sweet confection: Cyclops Farms Roasted Strawberry Cinnamon Rolls with Cara Cara Orange Cream Cheese Frosting.
Scroll down to see more photos of the delicious treats on offer at the 2019 Friendly Feast Chef-Driven Bake Sale!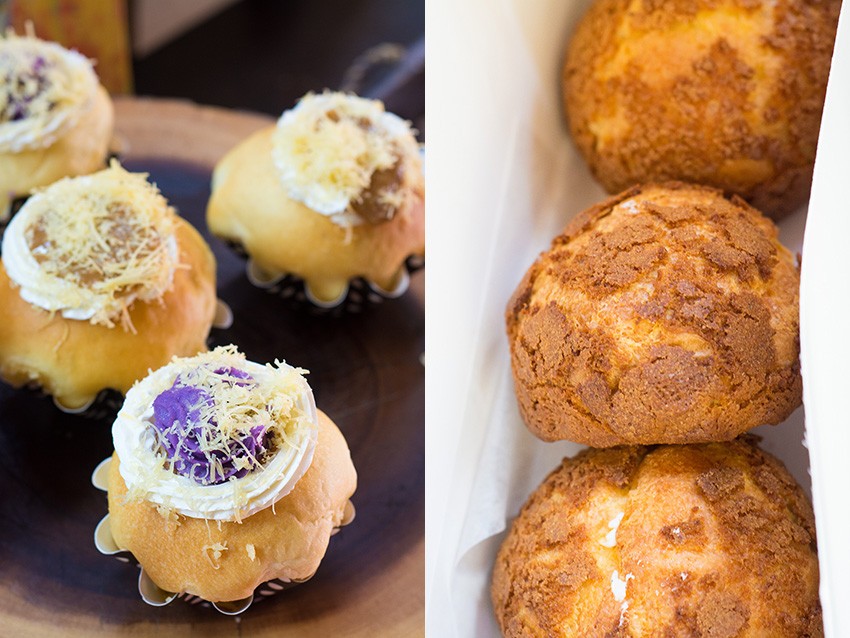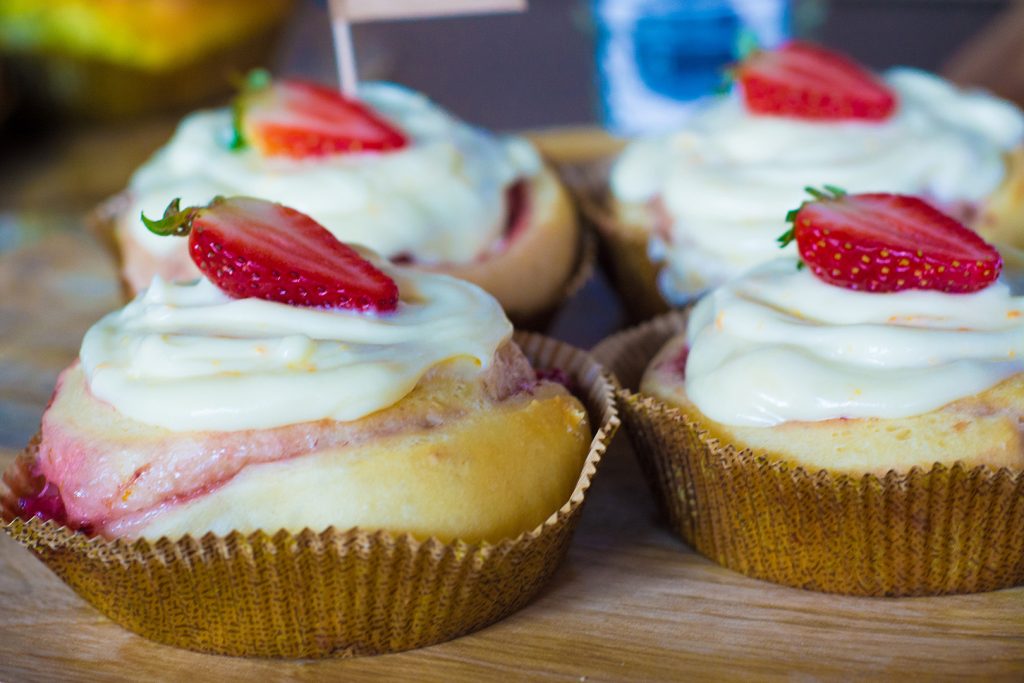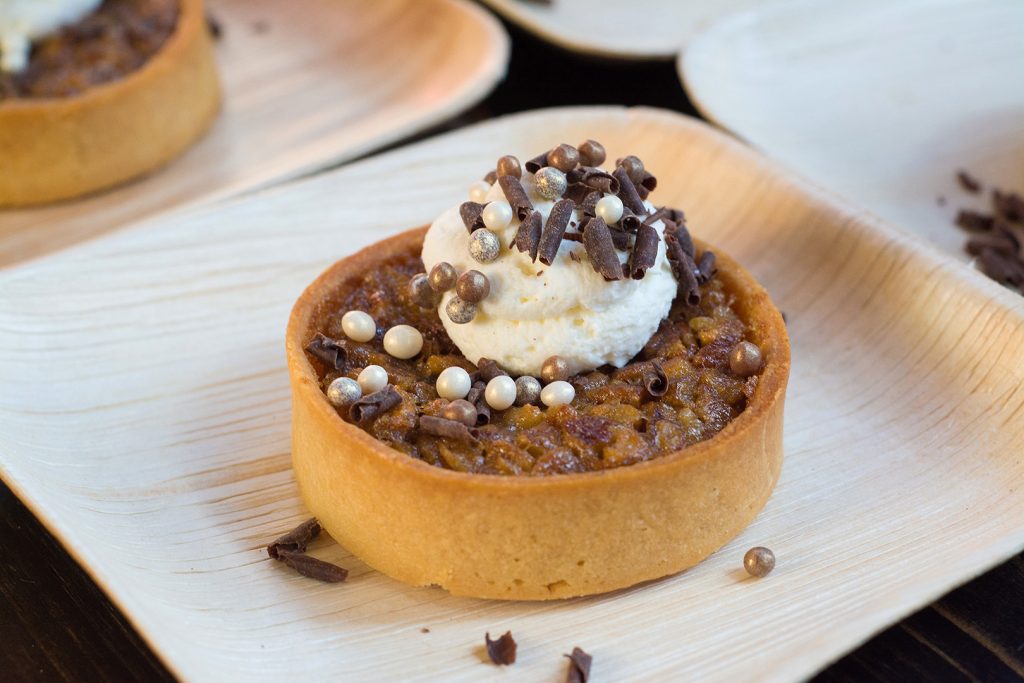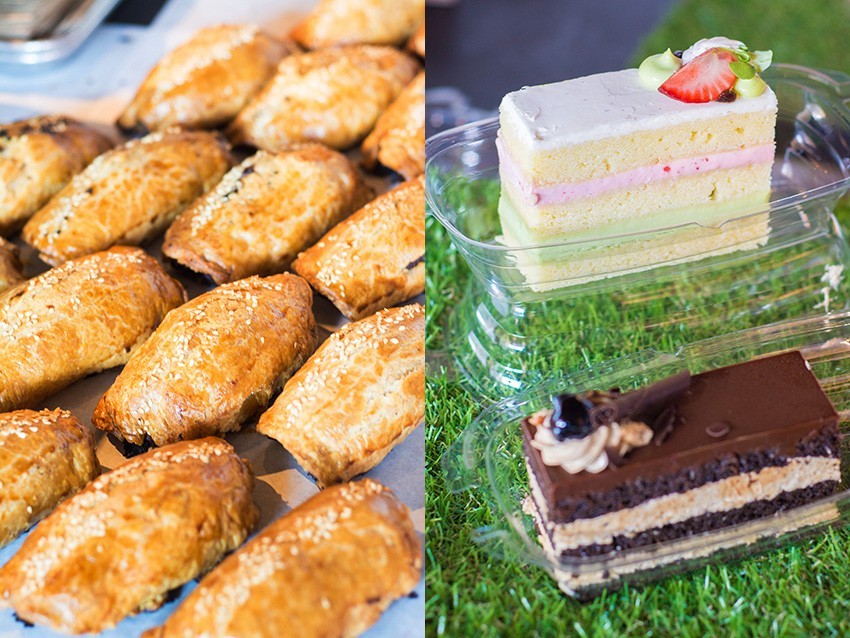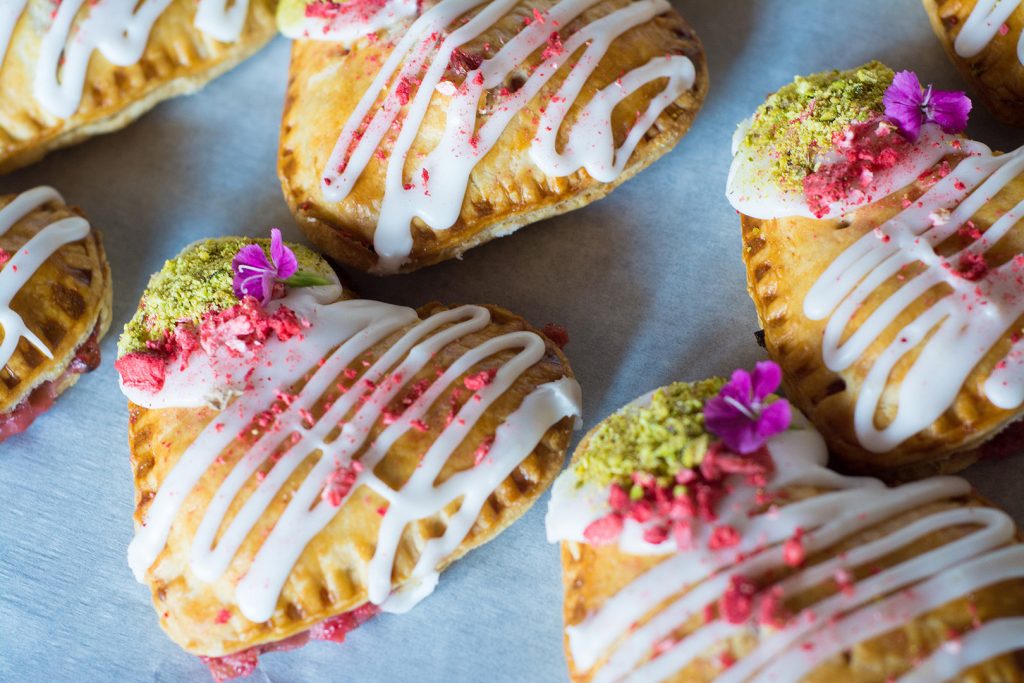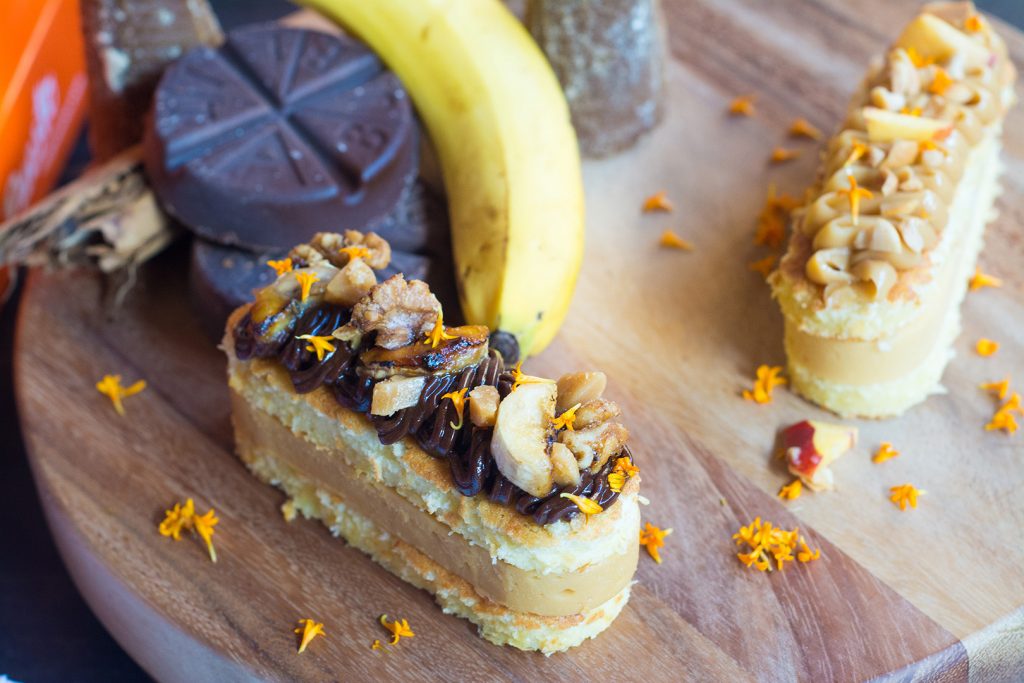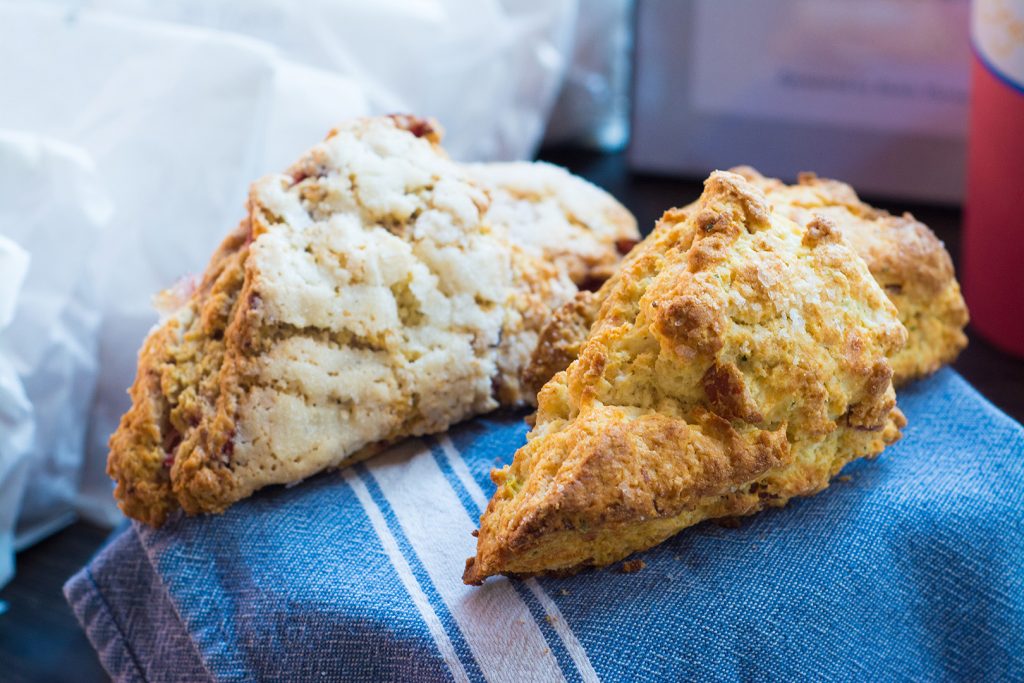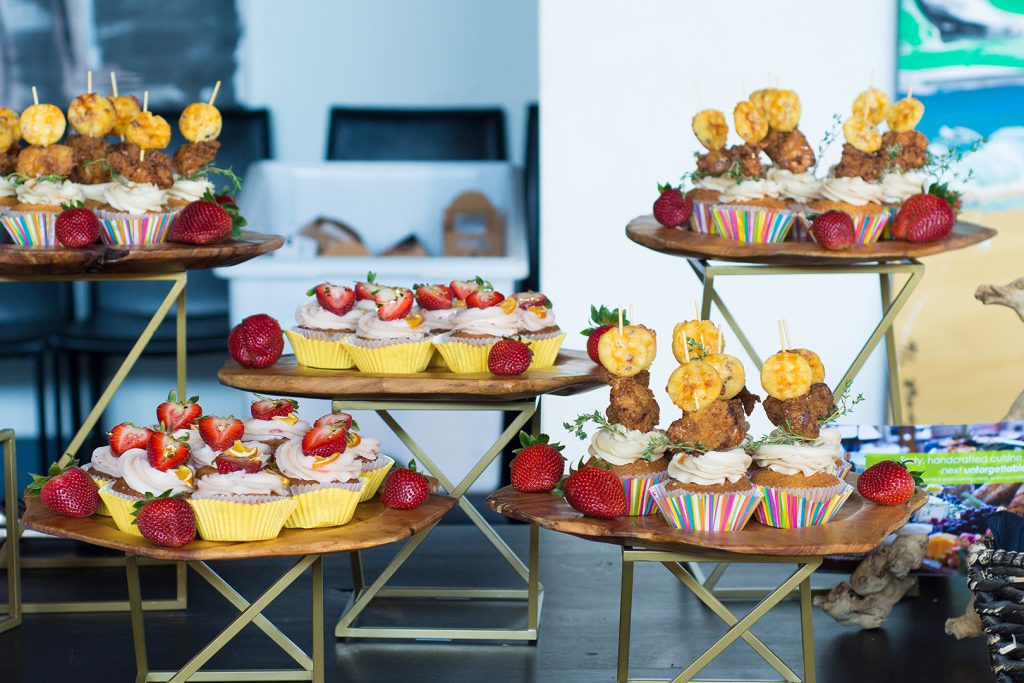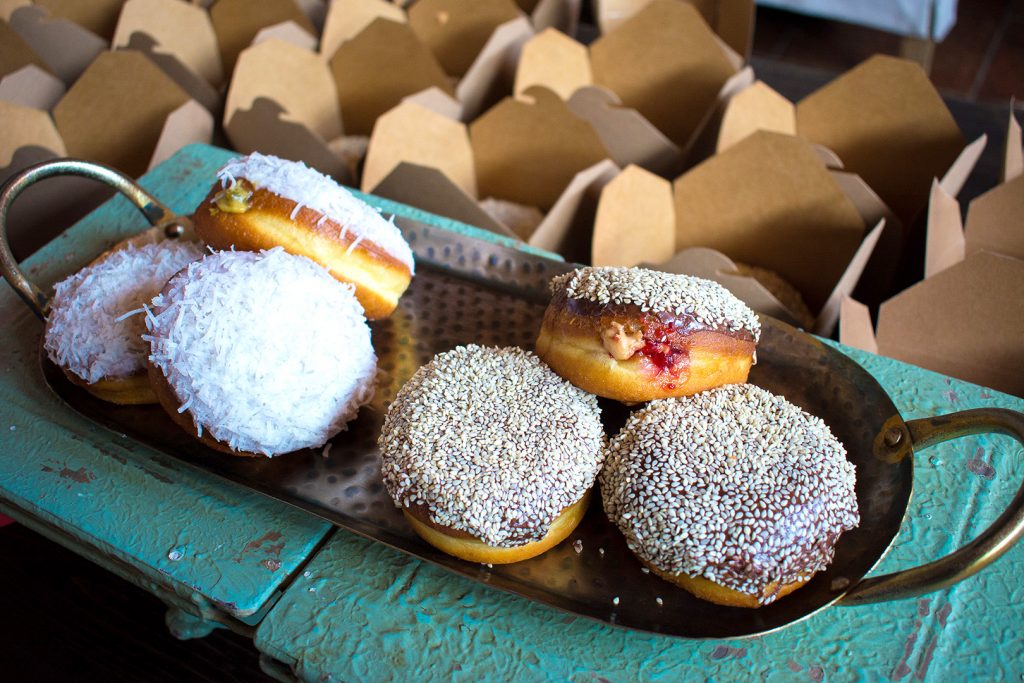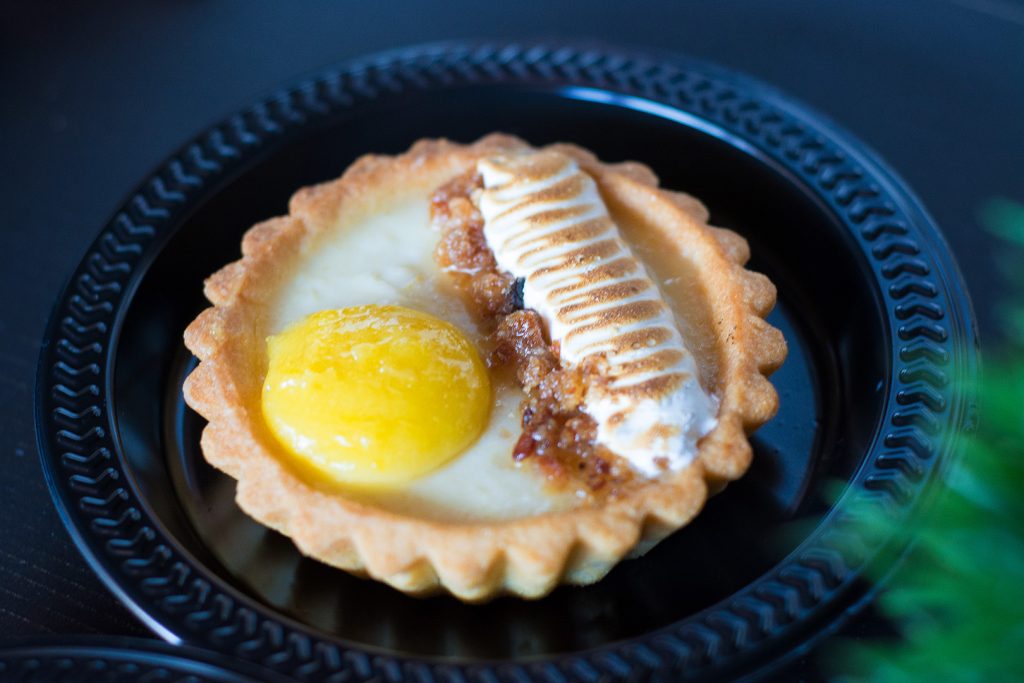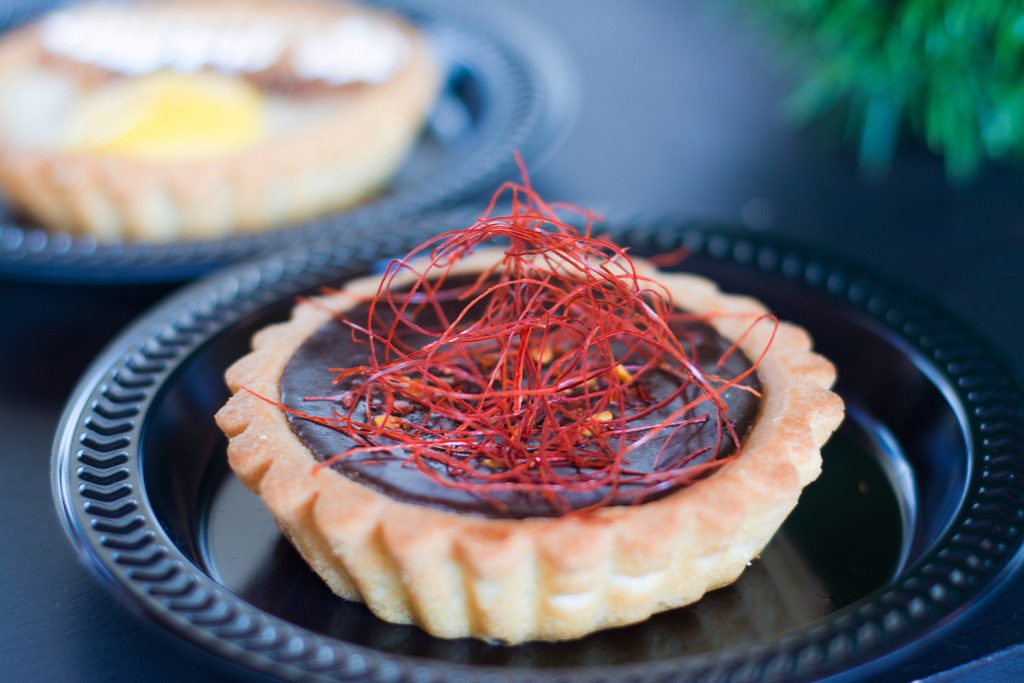 Thank you!
Host: Herb & Wood
Beverage Sponsor: Domaine Santé
Apron Sponsor: Chef Works
Produce Sponsors: Stehly Farms Organics, Cyclops Farms, Specialty Produce
Official Event Photographer: Dominique Cancio of Taste Venture Tours
Publicity: Katalyst PR
Prizing Sponsor: Trader Joe's
Attendees: Thanks also to everyone who came out to eat baked goods and enjoy a refreshing beverage in support of Friendly Feast and Monarch School.