On Sunday, May 6th 13 of San Diego's most talented pastry chefs and bakers gathered at Herb & Wood's event space for a high-end bake sale.
Each chef was challenged to create an internationally inspired sweet for the event, which resulted in an enticing spread of memorable treats including ube coconut cream eclairs, churro cannoli, matcha-azuki bean pies, and more!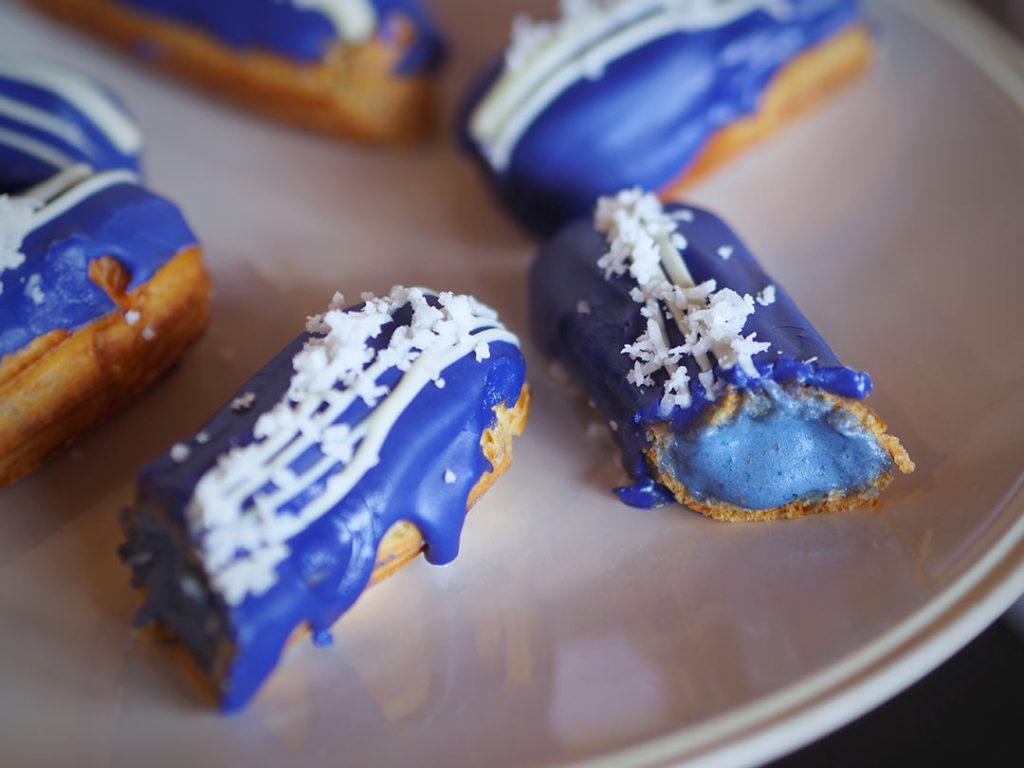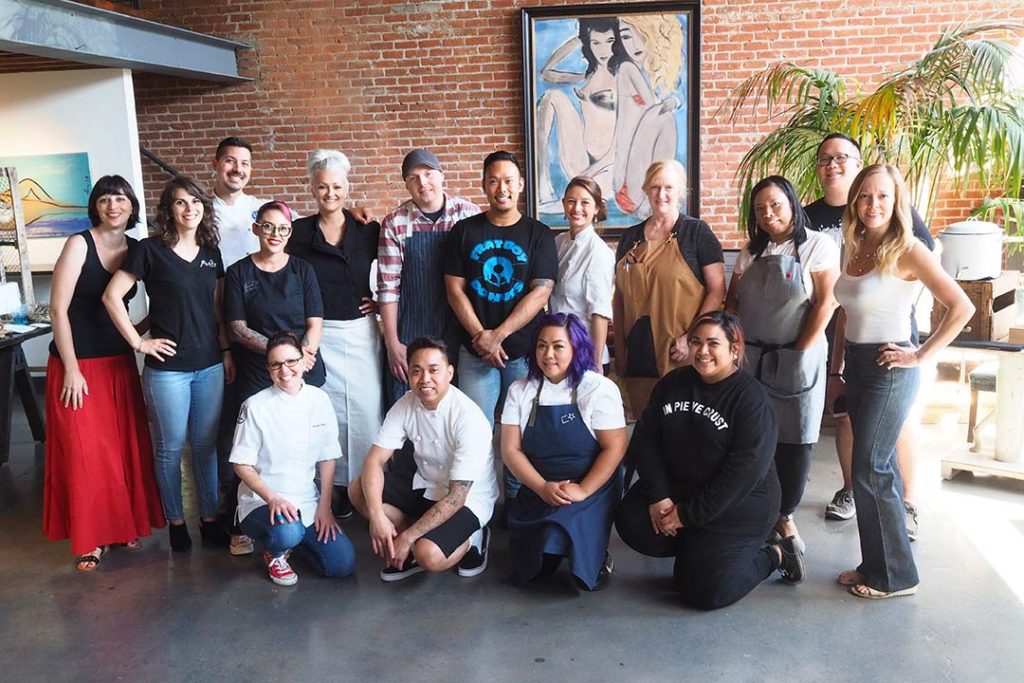 The list of participating chefs was curated by Friendly Feast Founder Erin Jackson, and featured a powerhouse cast of well-known sugar wizards and indie chefs alike, including:
Adrian Mendoza, Herb & Wood
Claudette Wilkins, El Jardin Restaurant
Faye Rodriguez, Faye's Desserts
Jeremy Harville, Hundred Proof/TRUST Restaurant
Lori Sauer, Crafted Baked Goods
Francis Laureano, Frat Boy Donuts
Jose Alonzo, NINE-TEN Restaurant & Bar
Jamie Decena, Cowboy Star Restaurant & Butcher Shop
Gan Suebsarakham and Ashley Papa, Pop Pie Co.
Jessica Scott, Puesto
Becky Kastelz, Herringbone La Jolla
Joanne Sherif, Cardamom Cafe and Bakery
Chef Eric, Le Parfait Paris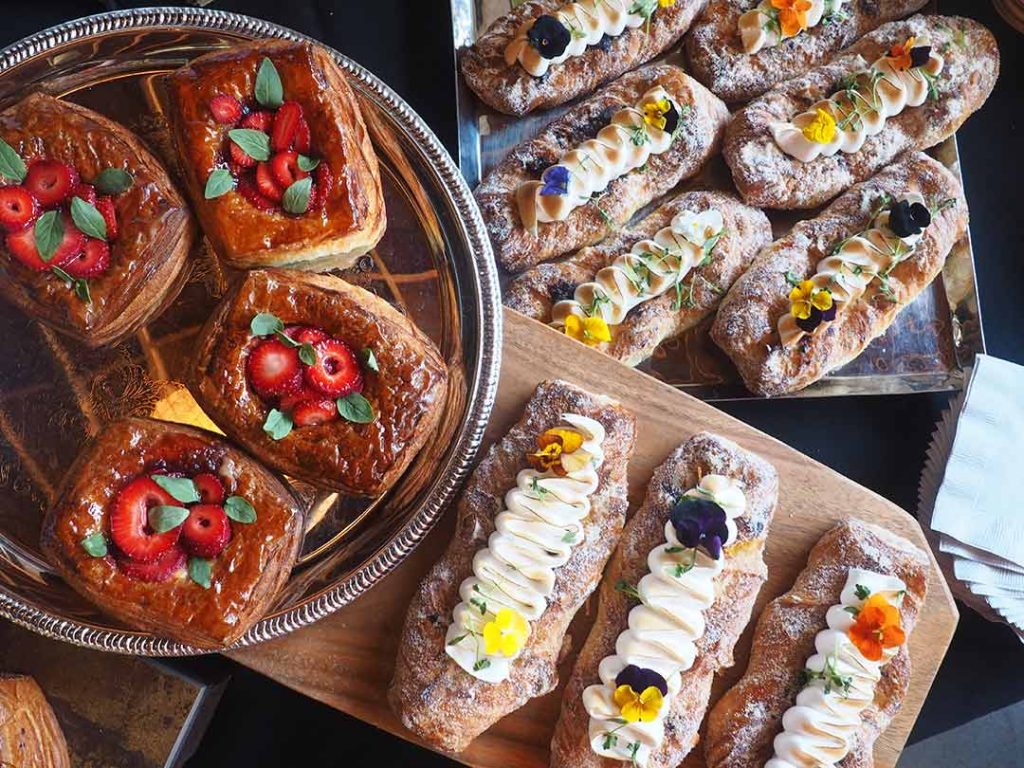 Attendees mingled in the sun-dappled space among tables stacked tall with signature treats to satisfy every craving. The fact that proceeds benefit Friendly Feast and Monarch School made indulging even sweeter!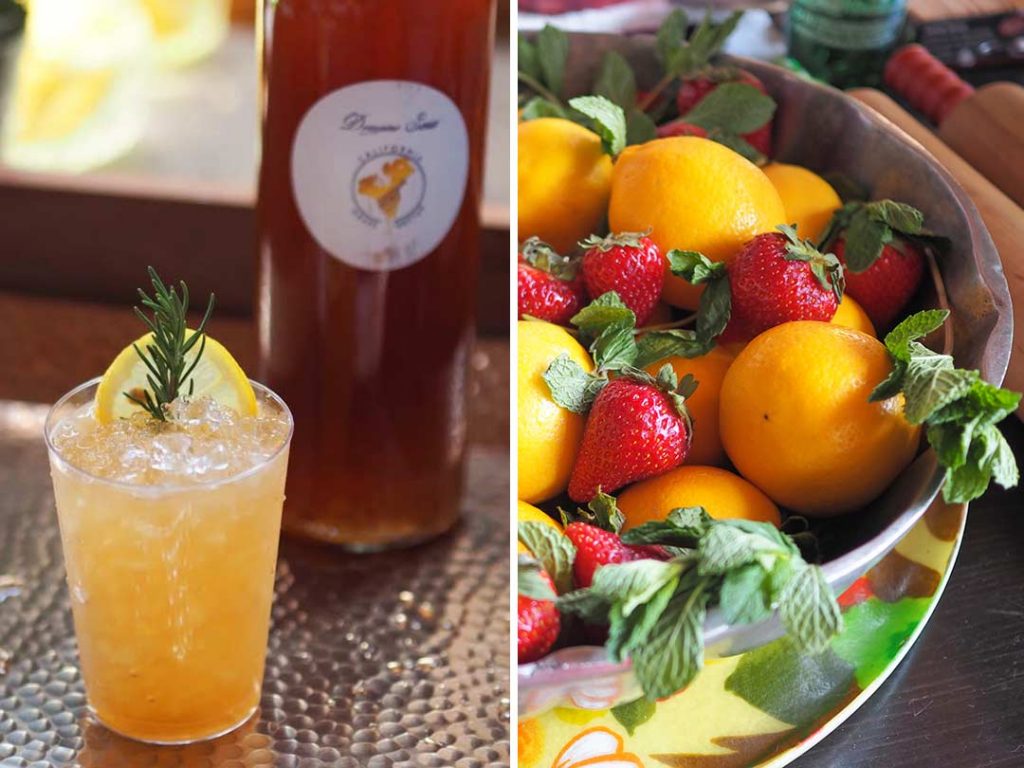 Guests who purchased a Golden Ticket or Early Bird Special were treated to a tart and refreshing mocktail prepared by Emily Josenhans of by Domaine Santé, sweetened with all-natural California wine grape nectar. These guests also received a complimentary mini bottle of wine grape nectar to enjoy at home.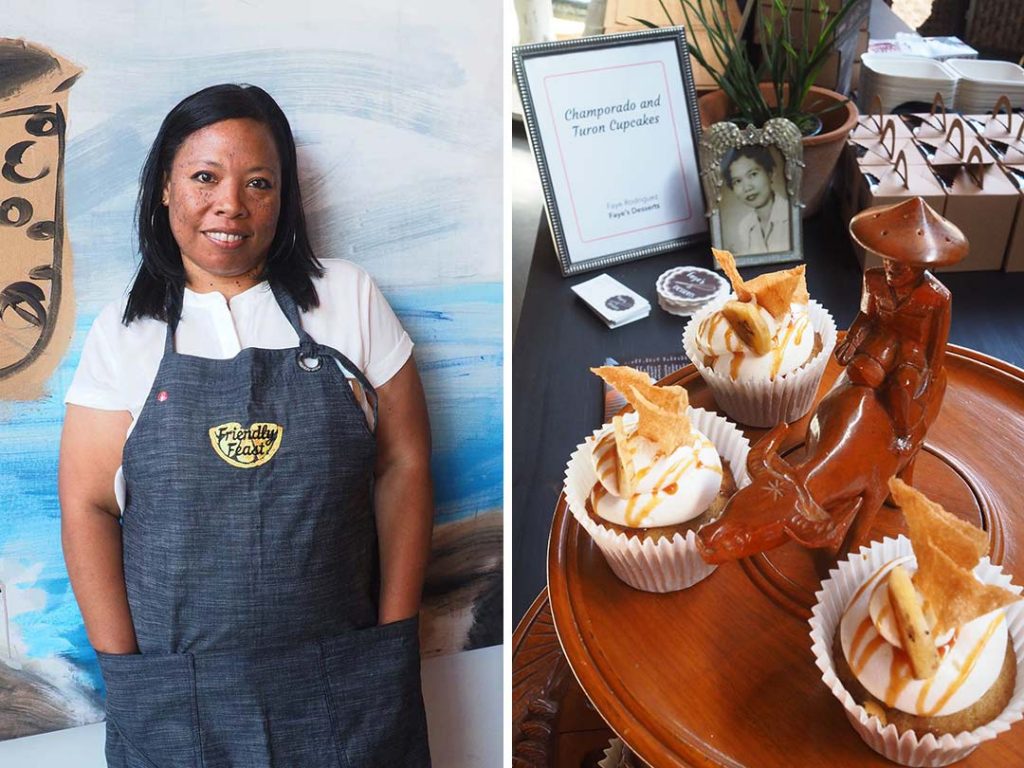 Faye Rodriguez of Faye's Desserts was the first chef to sell out of her turon and champorado cupcakes, earning her the Most Tempting award. The talented indie baker used her mother's Filipino-American cooking as inspiration. Faye's sweets are available for special order, and can be found in the pastry case at Privateer Marketplace in Oceanside.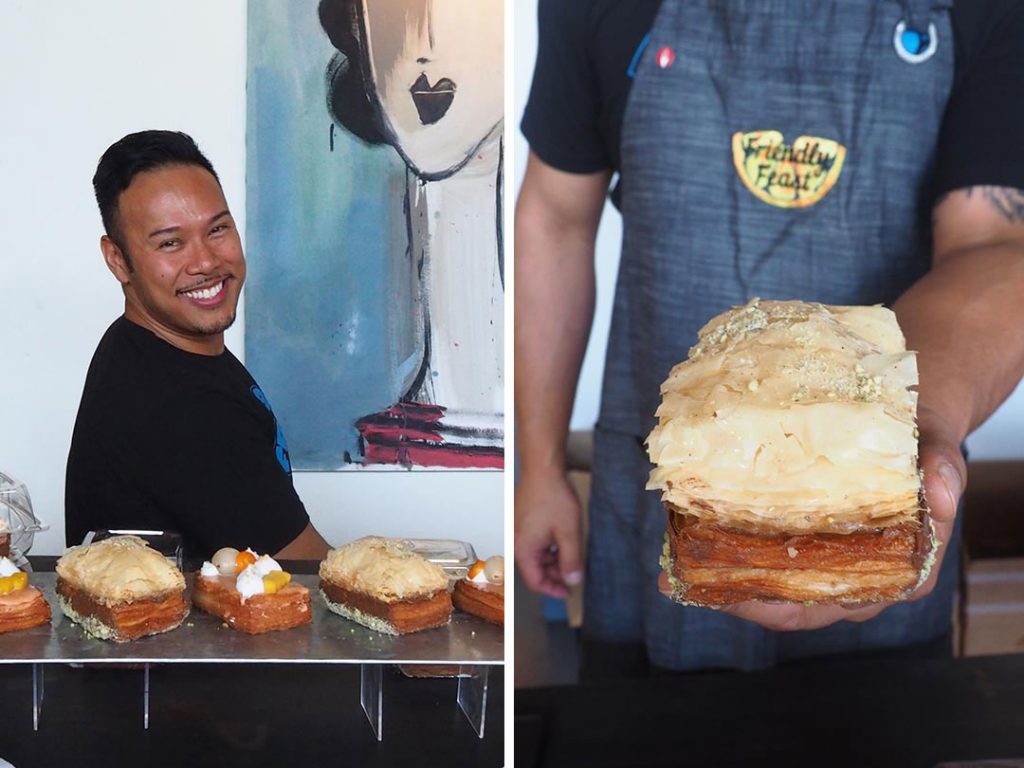 Francis Laureano of Frat Boy Donuts won the Founder's Favorite award for his Baklava Cronuts. The inspired creation featured deep-fried croissant dough with crushed pistachios topped with Nutella and layers upon layers of crispy phyllo pastry drizzled with honey. His other signature item, a Southeast Asian Cronut, was glazed with passion fruit icing and topped with coconut cream, crunchy coconut, and assorted tropical fruit.
Both of the winning chefs received a custom embroidered Corvallis bib apron generously donated by Chef Works.
Scroll down for more photos of the signature baked goods available at the event!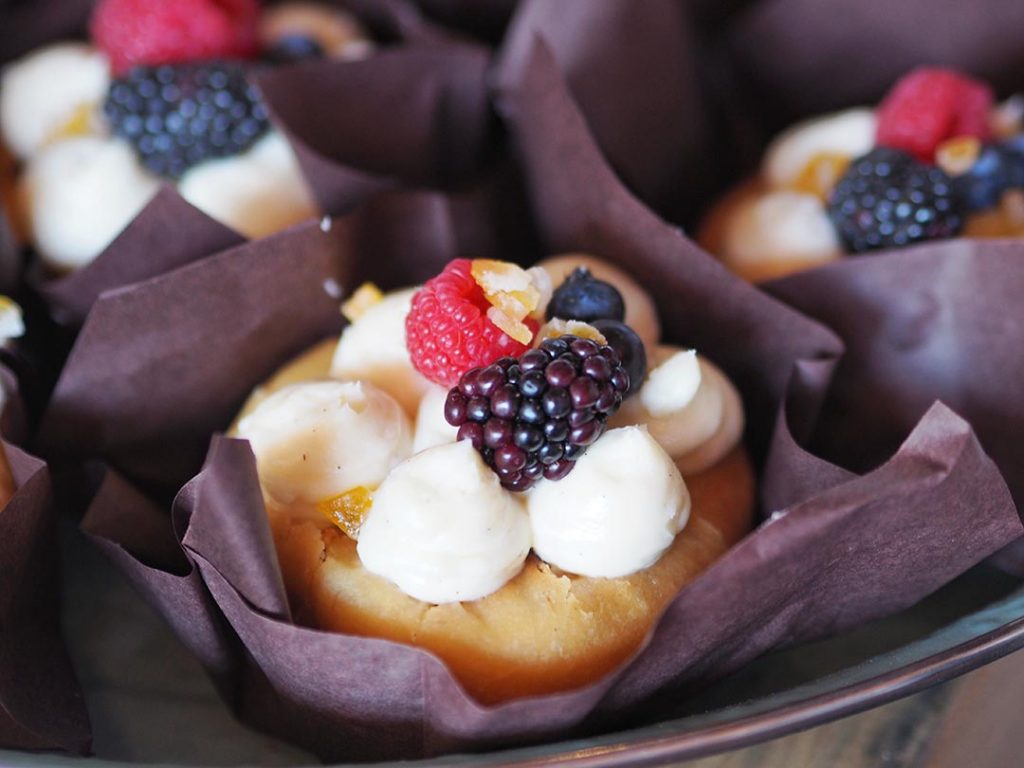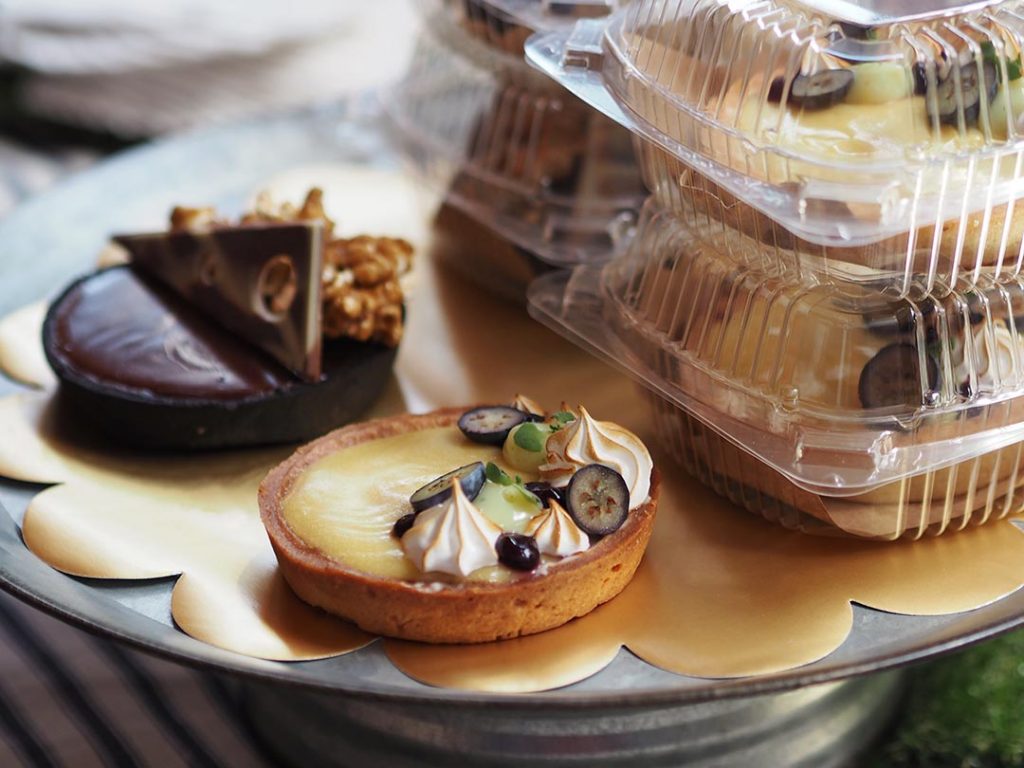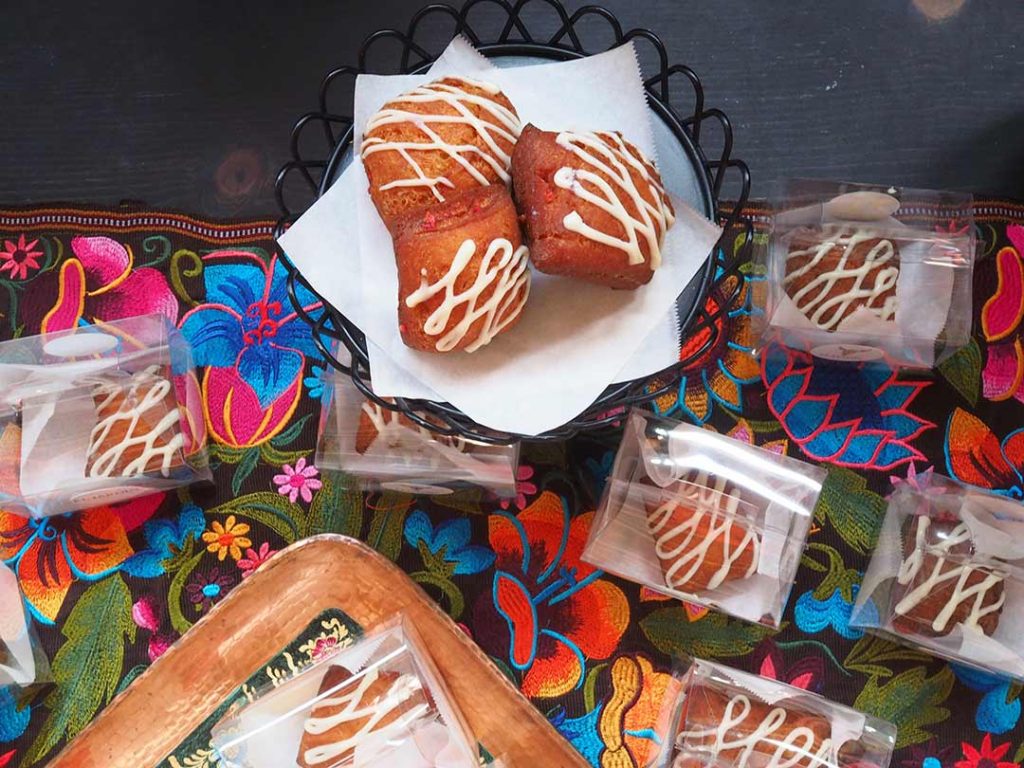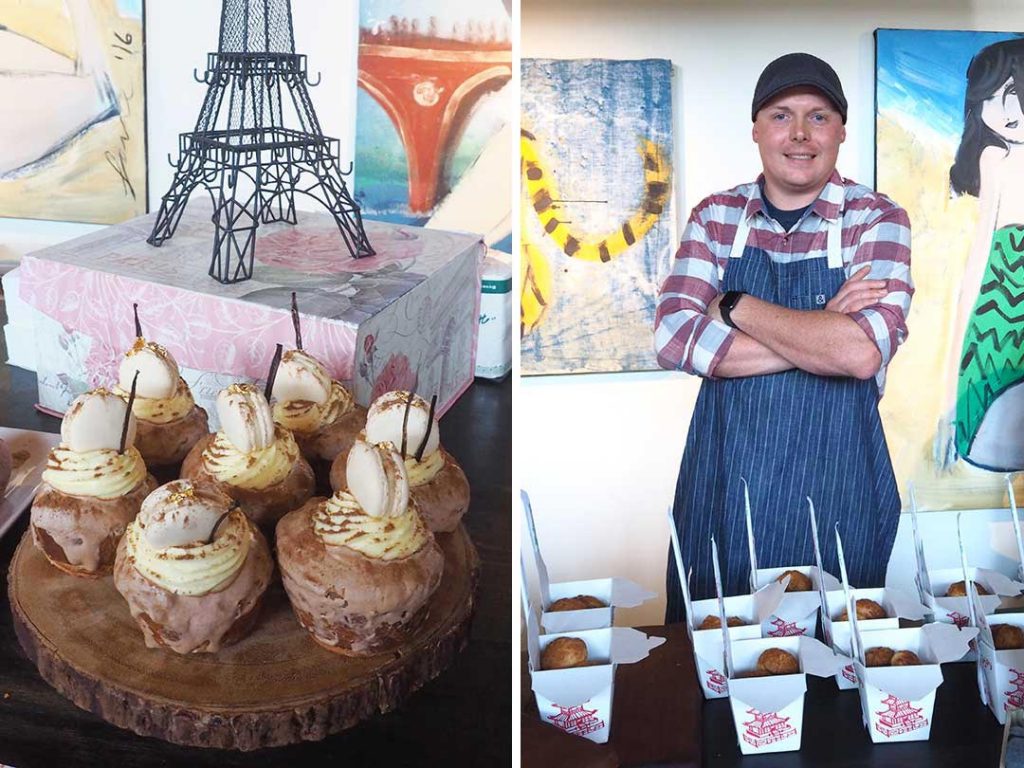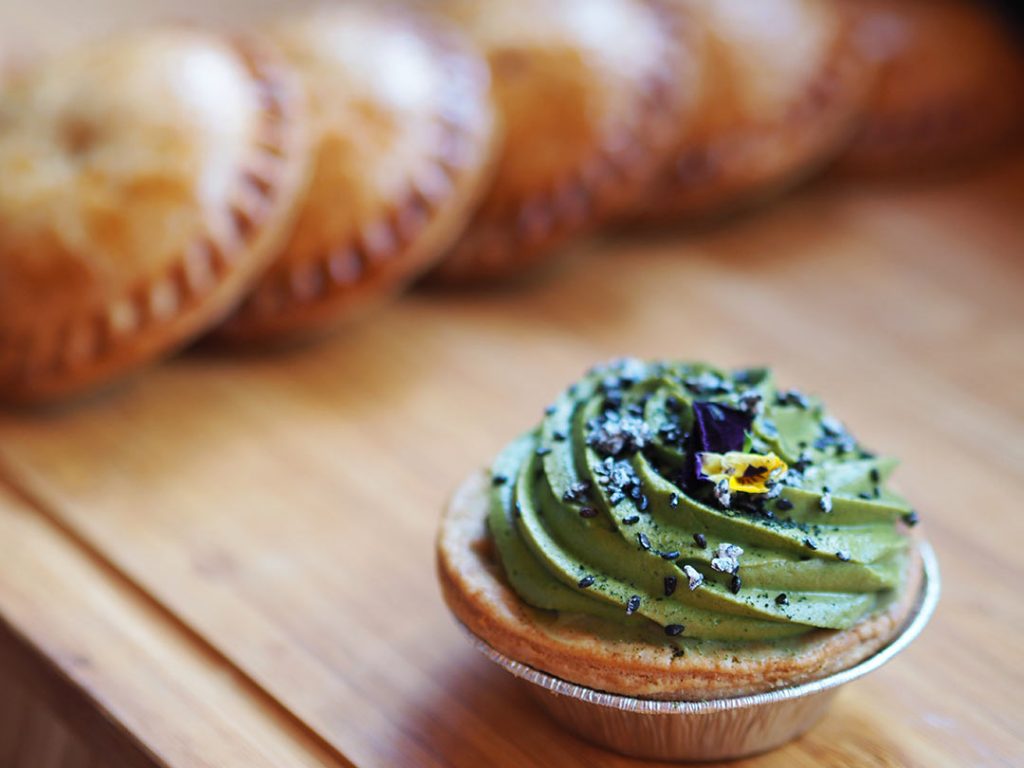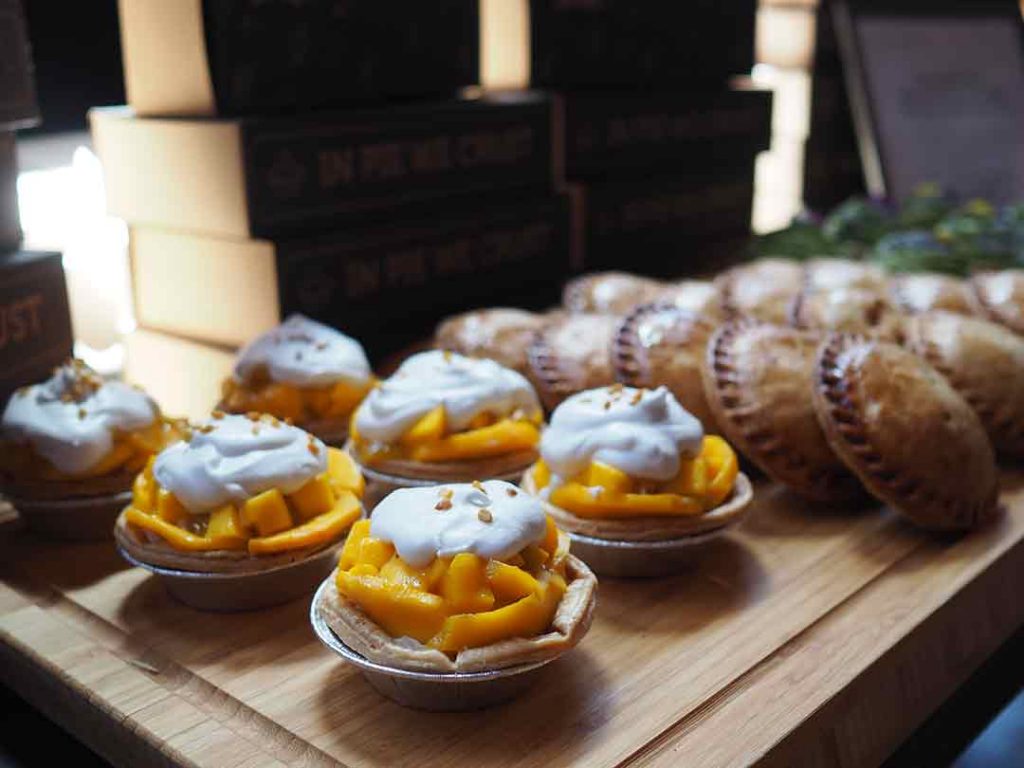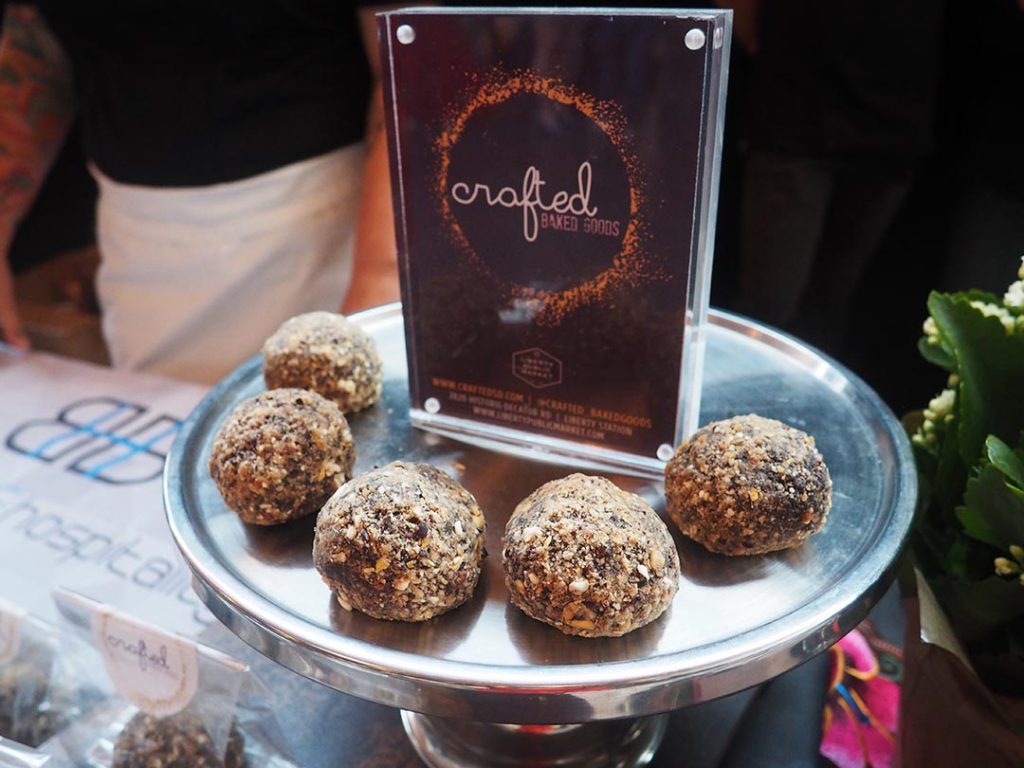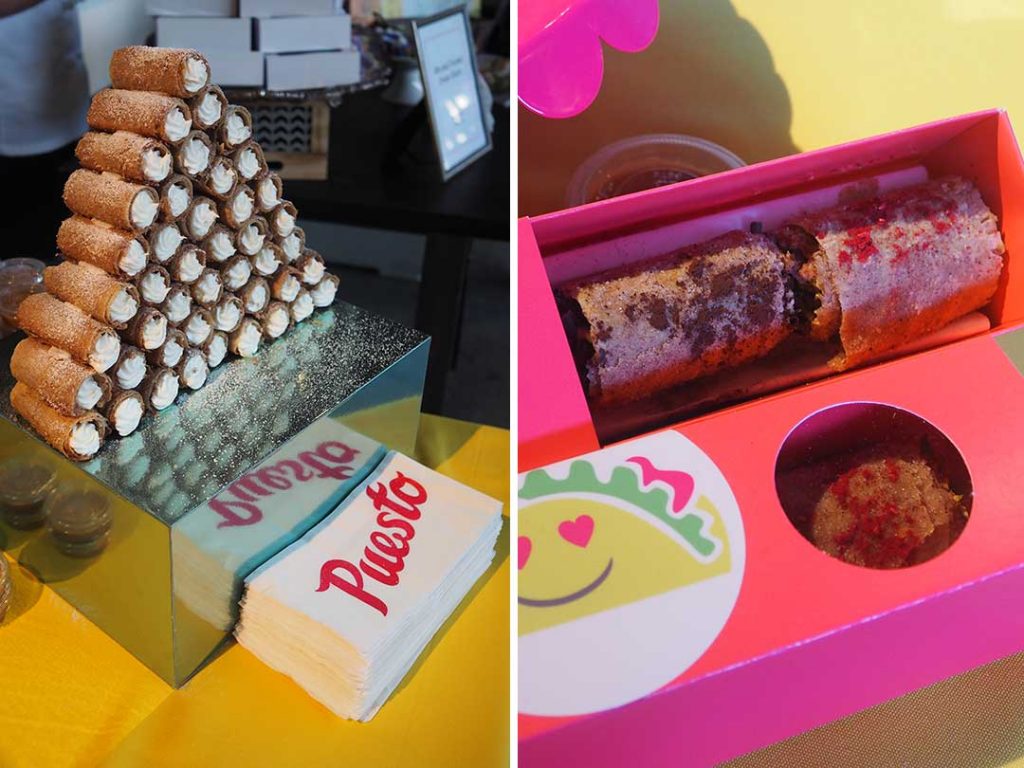 Thank you!
Host: Herb & Wood
Beverage Sponsor: Domaine Santé
Apron Sponsor: Chef Works
Produce Sponsor: Specialty Produce (chefs from Cowboy Star and Puesto)
Photography: Carmelle Carter Piña
Publicity: Katalyst PR
Attendees: Thanks also to everyone who came out to eat baked goods and enjoy a refreshing mocktail. Funds raised at the event benefit Friendly Feast and Monarch School.