On Sunday, September 9th, 10 of San Diego's most dynamic chefs and specialty food producers gathered at Hotel Republic for 10 Perfect Bites, a first-of-its-kind event produced by Friendly Feast. The culinary fundraiser showcased a 10-course chef's tasting menu of gourmet, bite-sized courses including plant-based bites, hearty bread- and meat-based dishes, and two desserts.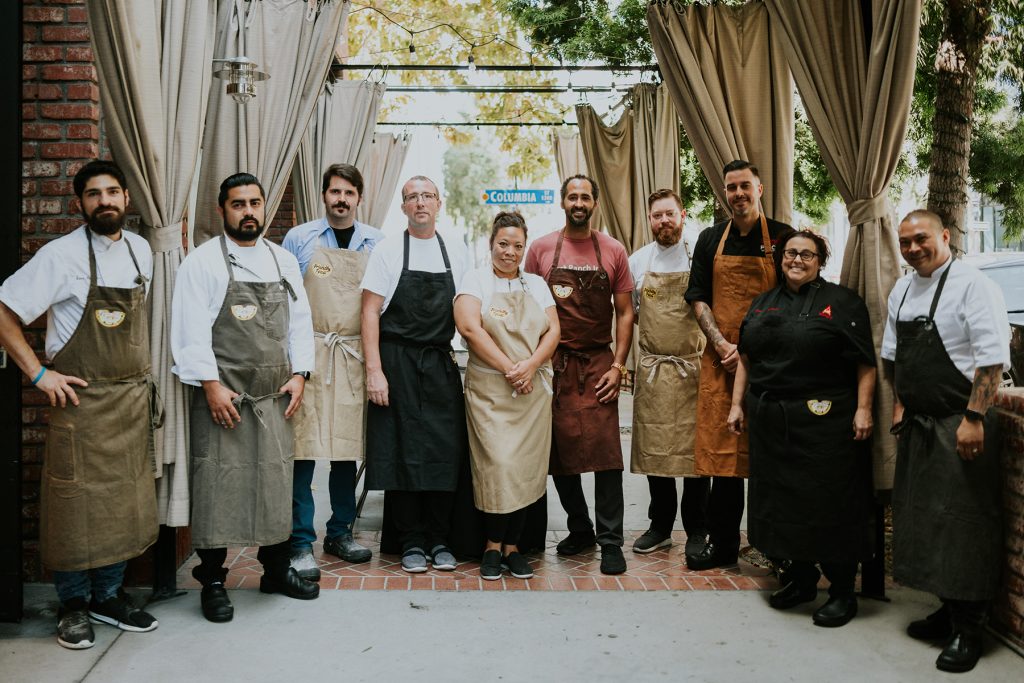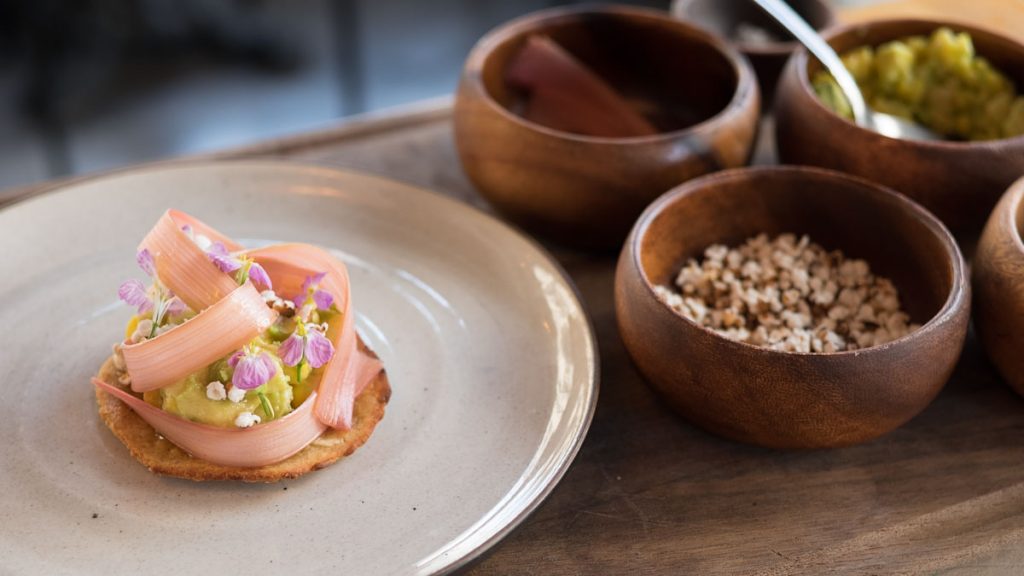 Chef Christopher Osborne of BIGA won the people's choice award for his dazzling Late Summer Salad on Tuscan Lavash, the first bite of the event (and only plant-based course). His prize was a stylish and functional cutting board donated by Aurora Boards. Chefs Marco Maestoso and Matt Lyons (of Maestoso and Tribute Pizza, respectively) were the runners up.
Proceeds from the event helped Feeding San Diego provide over 4,000 nourishing meals to locals in need. Take a look at the event menu and photo gallery below.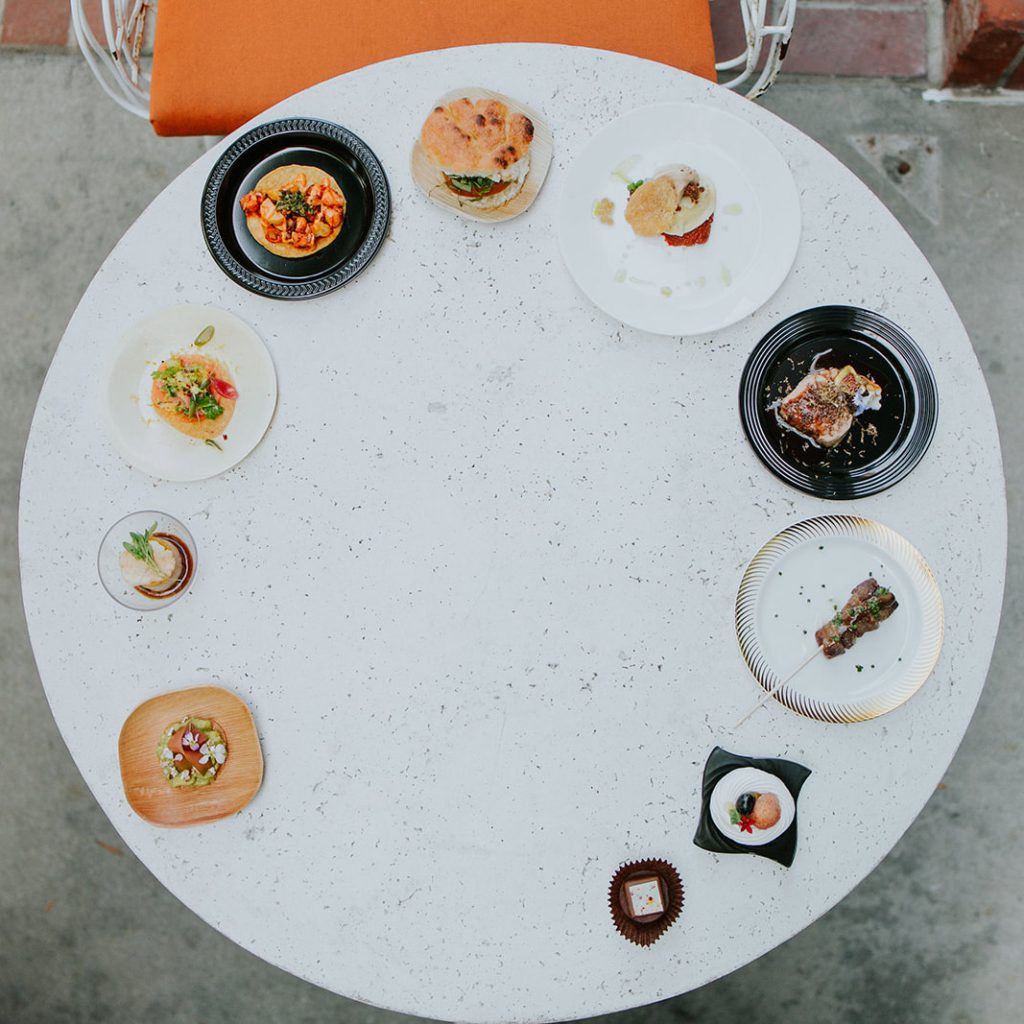 10 Perfect Bites Menu
Late Summer Salad on Tuscan Lavash
Christopher Osborne – BIGA
Hamachi Tartare with Serrano Soy and Tobiko Caviar
Joseph Elevado – Prep Kitchen
Smoked Salmon Tostada with Jardinière and Avocado Mousse
Jason Knibb – Nine-Ten
Octopus Taco with Fingerling Potatoes and Chimichurri
Alfie Szeprethy – Pisco Rotisserie & Cevicheria
Woodfired Focaccia Sandwich
Matt Lyons – Tribute Pizza
Ad Amatrice Raviolo
Marco Maestoso – Maestoso
Pork Tenderloin / fig / black truffle / cheddar grits
JC Colón – Hotel Republic
80-Day Dry-Aged Beef Skewer with Fermented Garlic Kewpie Mayo
Jason McLeod – Born & Raised
Mixed Berry Pavolva with Citrus Curd
Faye Rodriguez – Faye's Desserts
Milk Chocolate Passion Fruit Truffle
Andrea Davis – Andrea's Truffles
10 Perfect Bites Gallery
09.10.2018 by Brianna Moss
Thank you!
Host venue: Hotel Republic
Photographer: Brianna Moss
Prizing sponsor: Aroara Boards
Friendly Feast volunteers and all of the participating chefs!