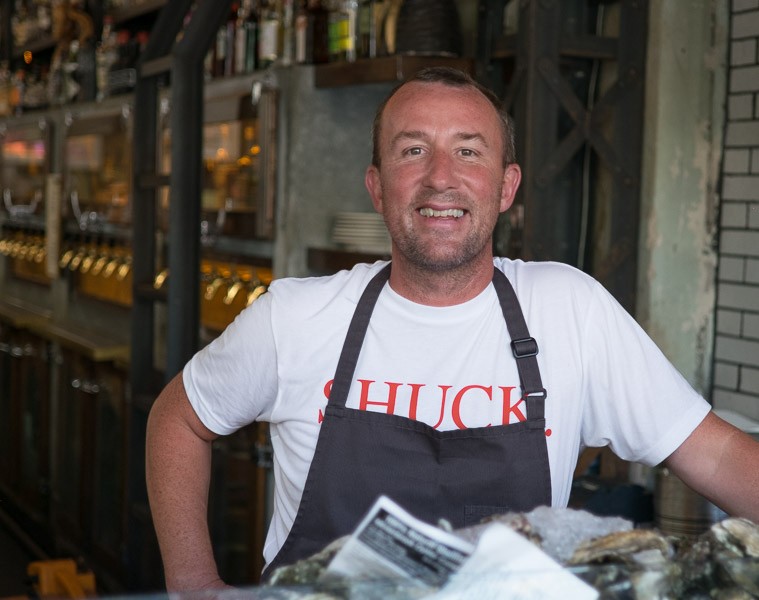 Past: Ironside Fish & Oyster, Soda and Swine, Craft and Commerce, Underbelly, Neighborhood, False Idol, Noble Experiment, Raised by Wolves
What is the first dish you've ever cooked?
Toast. I started off as a dishwasher at Smitty's (a crazy-busy breakfast restaurant chain in Canada). When I was promoted, I was promoted to toast cook. I literally cooked toast for eight hours a day.
What inspired you to become a chef?
The people, I have no cool story about my family being amazing passionate cooks. I fell into the industry by accident but what kept me going was the people. I loved meeting people from all over the world and when I discovered that cooks were needed all over the world, away I went and have never looked back.
How do you describe your style of cooking?
Simple, not one thought, old-school.
What's your favorite dish to cook at home?
Pancakes or a beautiful pork dish with coal-roasted sweet potatoes.
What is the best part of being a chef in San Diego?
The opportunity to work with some really bad-ass fisherman. They have become family.
What advice would you offer to anyone looking to start a culinary career?
Travel, travel, and travel. Ask many questions, don't be afraid to make mistakes (just don't make the same mistake over and over) don't rush, take your time. The CHEF job will always be there, but make sure you are ready for it before taking it.