On Sunday, February 18th, four of San Diego's most creative pastry chefs joined forces at You & Yours for a Pop-Up Doughnut Shop where guests enjoyed a triple-threat of tasty treats: gourmet doughnuts, spiked cold brew, and chocolate crack!
Each chef created two different gourmet doughnuts for the event, which raised funds for SMARTS Farm and Friendly Feast.
To pair with the tasty treats, the team at You & Yours crafted four cocktails with Ryan Bros. cold brew spiked with You & Yours spirits, including Raceway Blend with Y&Y vodka, Mexicano with Winter Gin, Super Green with Sunday Gin, and Vanilla Latte Y&Y vodka.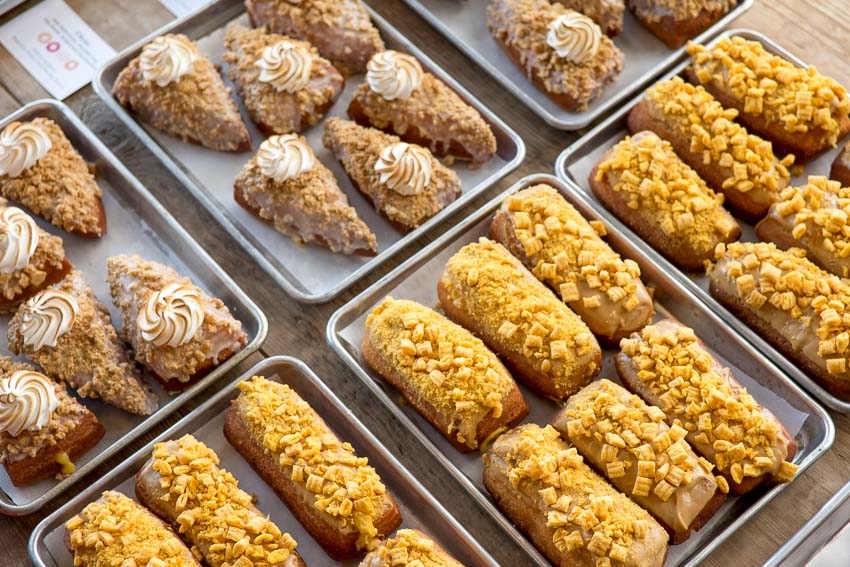 Pastry Chef Jeremy Harville (TRUST Restaurant and Hundred Proof) presented two creative treats: a Peanut Butter Cap'n Crunch doughnut with Cap'n Crunch creme and peanut butter glaze and Stehly Farms Meyer Lemon Meringue doughnuts with Meyer lemon curd and torched meringue.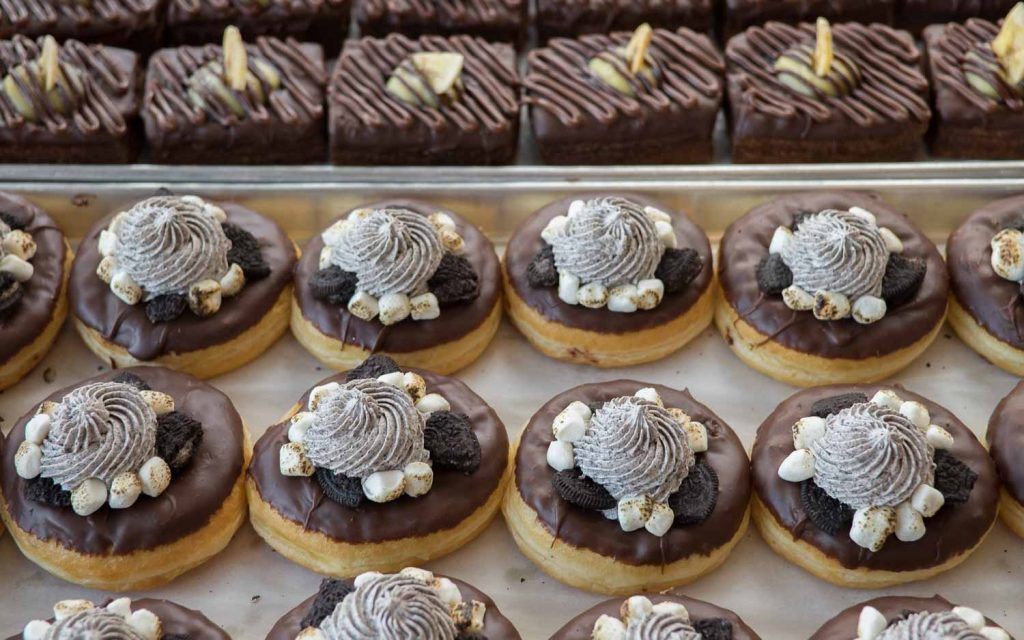 Francis Laureano of Frat Boy Donuts supplied chocolate lovers with two tasty temptations: S'Moreo doughnuts with chocolate icing, Oreo buttercream, and torched mini marshmallows and Banana Nutella Cronuts made with flaky croissant dough topped with chocolate icing, banana cream, Nutella, and a crisp banana chip.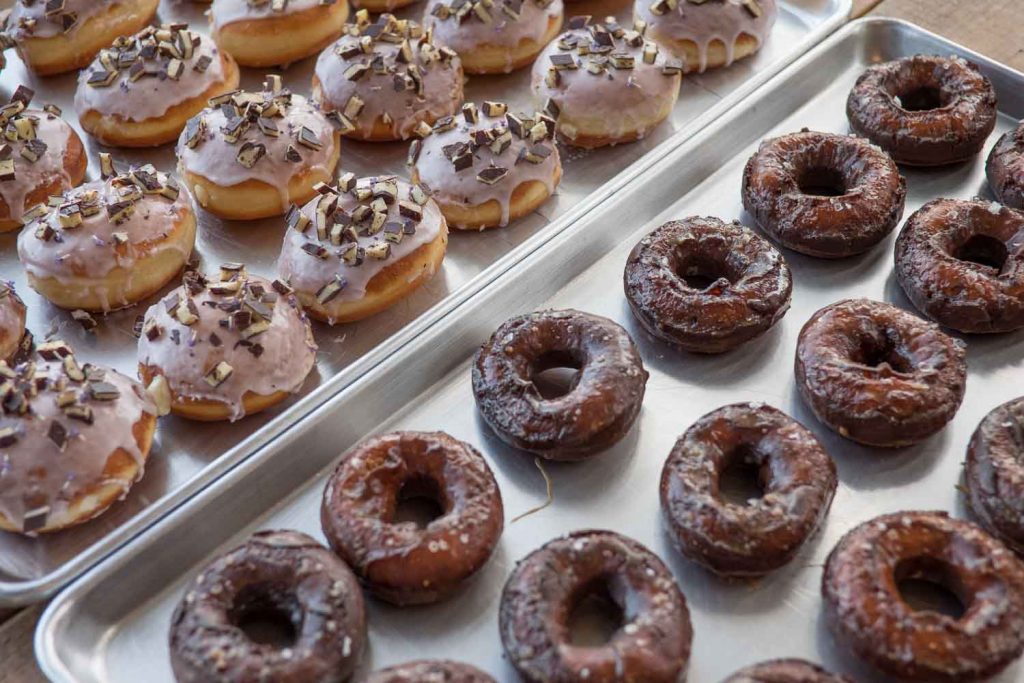 Lori Sauer, Executive Pastry Chef of Maretalia, delighted attendees with her Salted Vanilla Old Fashioned and Lavender Lemon Creme Fraiche doughnuts, which featured a tart and creamy filling and chunks of Andrea's Truffles on top.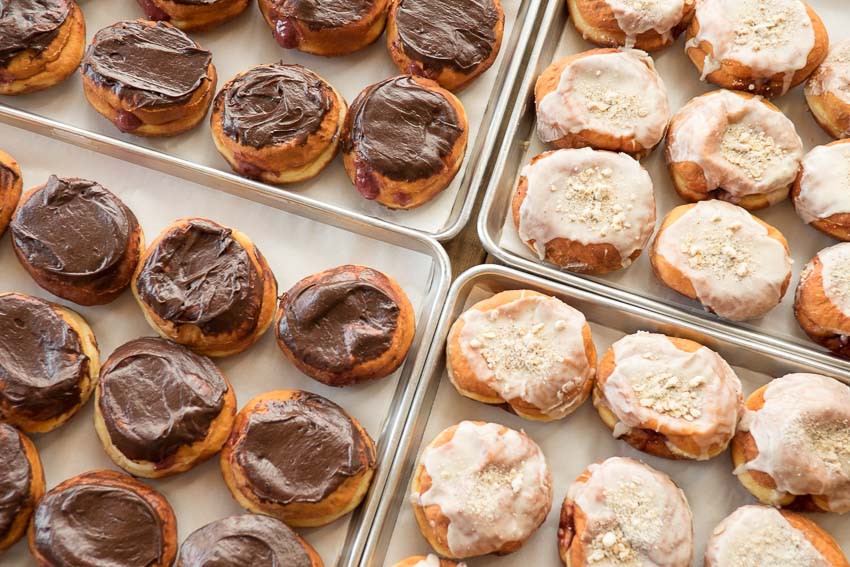 Executive Pastry Chef Kristianna Zabala of Nomad Donuts created two unique frosted varieties with fruity fillings. One was filled with strawberry red beet jam and topped with spiced goat cheese frosting and black pepper crumble. The other featured raspberry blood orange dulce de leche (made with Stehly Farms citrus) and coffee ganache with a hint of chipotle.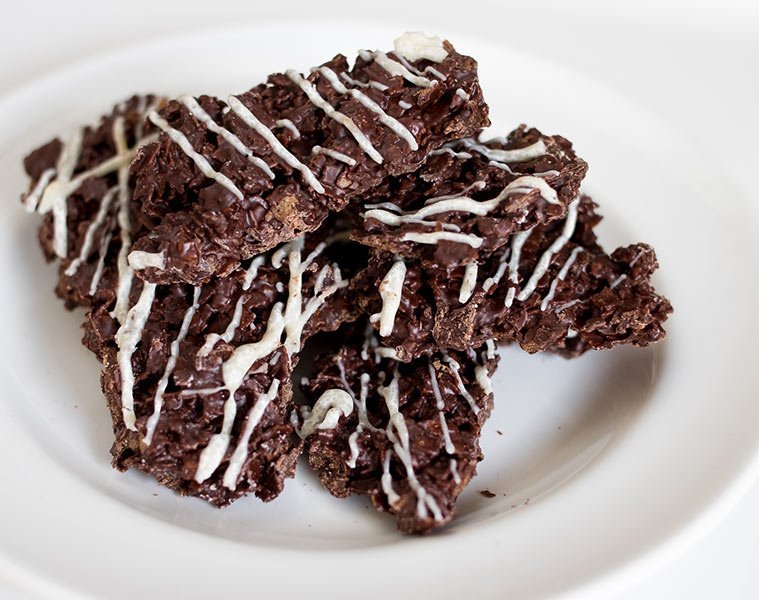 As if the event wasn't sweet enough, guests also enjoyed chocolate crack from Andrea's Truffles. The crisp and crunchy confection is topped with a contrasting drizzle of white chocolate (on the dark variety) or dark chocolate (on the milk variety).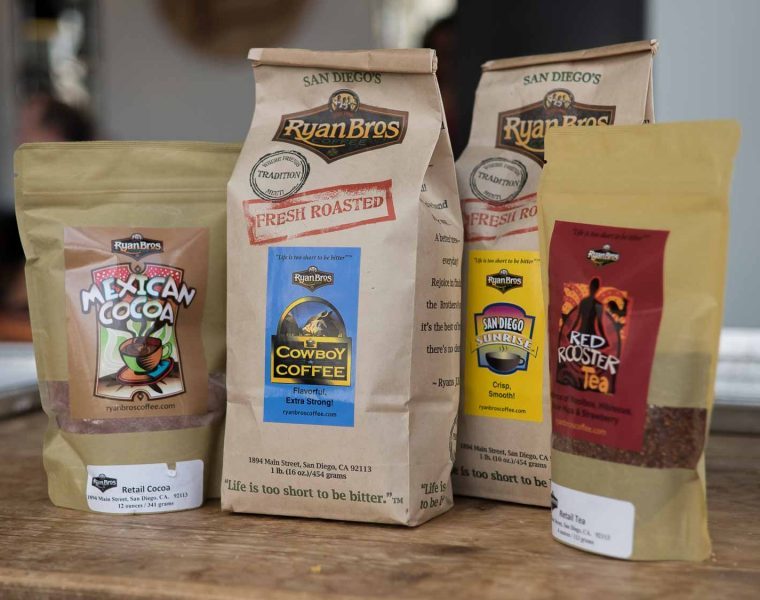 In addition to supplying cold brew and tea, Ryan Bros. Coffee donated this buzz worthy prize pack to the winner of an Instagram photo contest. One lucky attendee went home with two pounds of freshly roasted coffee beans, Red Rooster tea, and Mexican cocoa.
Don't miss the next Friendly Feast event! Follow us on Facebook and Instagram to stay in the loop.
Thank you!
Host: You & Yours
Cold Brew Coffee: Ryan Bros.
Chocolate Crack: Andrea's Truffles
Citrus: Stehly Farms Organics
Participating chefs: Kristianna Zabala, Nomad Donuts; Jeremy Harville, Hundred Proof/TRUST Restaurant; Lori Sauer, Maretalia; Francis Laureano, Frat Boy Donuts
Attendees: Thanks also to everyone who came out to eat doughnuts and enjoy a spiked cold brew cocktail. Funds raised benefit Friendly Feast and SMARTS Farm.